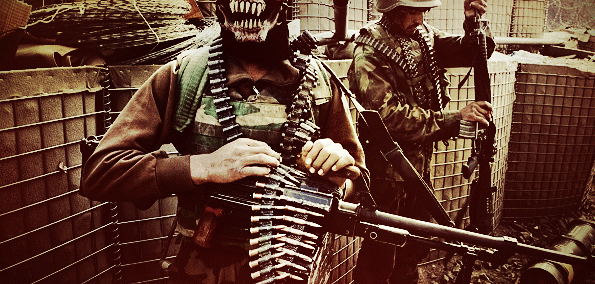 FatKidsBrotha may have a legitimate claim for the funniest group name in hip hop. When you see their name scribbled across various blogs, it brings up a few different questions and images. Who is this Fat Kid? Why should I listen to his grammatically challenged brother or brotha? And finally, why would you ever take on a name that doesn't reference anything cool or rap star like? 
Well, only Dave E. ,  Johnny--the two members of the group--and God know the answers to those questions. However, once you turn on these Atlanta-via-Detroit natives music, you will see that they are no laughing matter. 
The group is a part of a larger collective coming out of Atlanta called Two-9, whose most recognizable member is Curtis Williams. With the release of their compilation mixtape Two-9 Forever and William's most recent mixtape, Half Forgotten Daydreams, the group has enjoyed an impressive buzz. It's now time for FatKidsBrotha to pick up the mantle, as they are prepare to release their Eastside Paradise 2 mixtape in September.
[soundcloud url="http://api.soundcloud.com/tracks/106353785" params="" width=" 100%" height="166" iframe="true" /]
"Bang", the song they dropped on their soundcloud this afternoon, is the first single from the new project. It is an interesting mix between cloud rap--with an organ playing spacey chords in the background--and the trap styles of their native Atlanta--with flying hats and deep kicks dominating the track. Both emcees ride the beat smoothly, instead of trying to cram rhymes that wouldn't fit. They sound like they are trying to hype the crowd up, but happen to be a little high. While that might sound like a contradiction, it succeeds in getting your head to compulsively nod to the beat. 
If you would like to hear more of their music, you should definitely check out their Soundcloud. They have multiple mixtapes that will help you catch up to speed--including the first Eastside Paradise. Look out for FatKidsBrotha new mixtape, which is set to release in September.