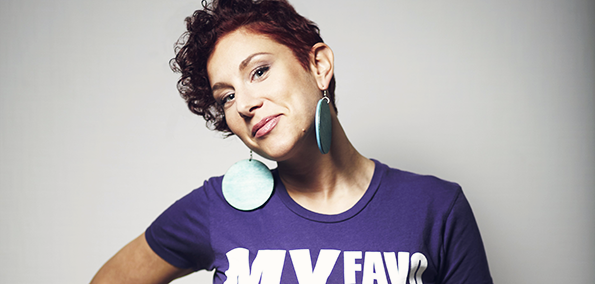 To me, real sexiness in a woman doesn't come from the skimpy shorts, overly done makeup, or any of the usual garb that so many girls like to wear (or not wear). Instead, I feel true female empowerment when a woman takes her talent and strengths and shows the world what she's capable of. 
I also hate noting that someone is a "female" artist, because it really shouldn't make a difference, and by making it a noted thing, I kind of contribute to the core issue, but Eternia made me proud to be a woman through her tribute song to Kendrick Lamar's "Hii Power", "FINAL OFFERING". Her rhymes are personal, emotional, and for the four minutes of her song, it's hers. She's in control, and there are no real gimmicks to attract listeners for anything but her. 
She is strong, powerful, and that is ultimate goal every person should aspire to. Going through her highs and lows in her verse and displaying optimism for her future, she shows the world that she's unstoppable, even if she doesn't know it quite herself yet. She apparently took a two year hiatus from music, here's to hoping that the next two years she makes up for it.