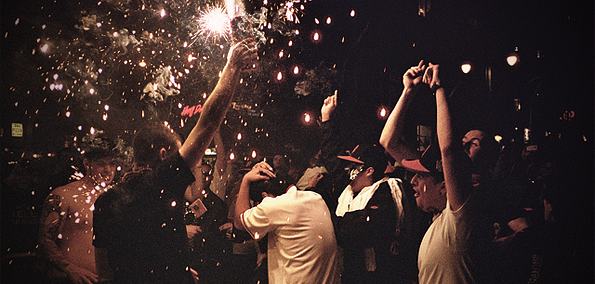 DMV up-and-comer GoldLink continues his steady output and drops a fresh new cut aptly titled "Electronic Relaxation." The record, produced by chillwave beatsmith Ta-Ku, features a rather unmistakable sample of "Electric Relaxation" by A Tribe Called Quest (or at least a sample used in the making of that record).
Future Bounce is in full effect, as Link unleashes his sporadic flow upon an unsuspecting bedrock of snares and hi hats. There  are a plethora of quotables here including, "Fuck with me I'm on top / Bitch I aint gonna flop / Bitch, now make them panties drop / Droptop and see the city lights and drive to Gotham / I don't even use a Notebook, I ain't Ryan Gosling."
Listen to "Electronic Relaxation" below, and be on the look out for another potential collaboration from these two soon.
[soundcloud url="http://api.soundcloud.com/tracks/104589987" iframe="true" /]
GoldLink
"Electronic Relaxation"