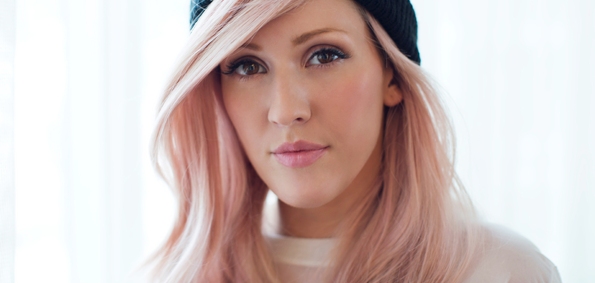 Seems like every song I hear by Ellie Goulding makes me an even bigger fan of her music than before. It makes sense, considering she's got the "Midas Touch" with this record (pun shamelessly intended). Produced by BURNS, "Midas Touch" is a clear example of the songstress's versatility. Where "Burn" was a clear pop, dance record, "Midas Touch" is a thumping, reverberating track that finds EG convincing her lover to take the leap of faith: "now whenever we're together/there's a certain feeling that we both agree/and it's time that you opened up to love/because if you don't ever try then maybe you will never see/I've got the Midas Touch, everything I touch turns to gold". It's a song to vibe to, and definitely a song most of us can probably relate to. The track will be featured on Goulding's album reissue Halcyon Days. 
[soundcloud url="http://api.soundcloud.com/tracks/104383902" params="" width=" 100%" height="166" iframe="true" /]
Halcyon Days is slated for release on August 26.