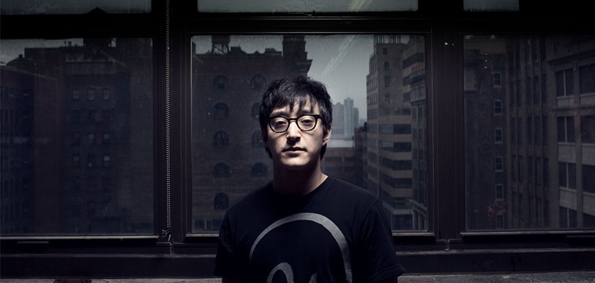 Detroit's experimental maverick Shigeto continually expands the bounds of the trend-heavy stylization that is best classified as downtempo. His experimental take on a mixture of IDM, ambient, and classic styles make for music that not only provides a backdrop to hazier days, but also carries emotion through progression, stemming through heavy use of layering echoing melodies and lush textures. 
Recently announcing that his upcoming album No Better Time Than Now will be released on Ghostly International in mid-August, Zachary Shigeto Saginaw has positioned himself in a space where even the sky that he generally maneuvers throughout his music may not be able to contain him.
After releasing "Detroit Part 1" as a bass-heavy debut single off of the album two weeks back, he dropped the near weightless "Ringleader" earlier today. Where both previews feature exploring percussive features, "Ringleader" offers light melodic elements built around an organic rhythm that can come off as improvisational at times as it ties the piece together.
When reminded of a weightless Shigeto track my mind always roots back to a song that he released earlier this year, "SHIGETO X MUX MOOL", off of his tribute album to J Dilla–a staple in nearly any beat producers repertoire. While chiming in at under three minutes the mix of bending synth chords and hypnotic synthetic vocals create an uplifting vibe.
Much like the meaning of his name, 'to grow bigger,' expect Shigeto to cause quite the splash later this year upon releasing No Better Time Than Now.