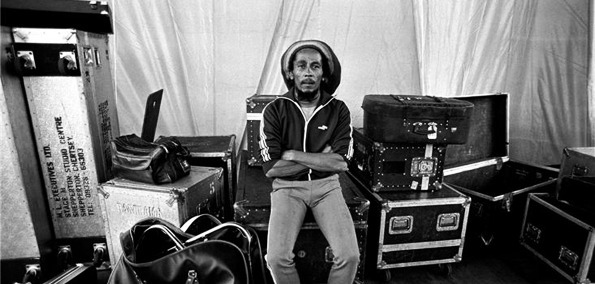 Who doesn't have a memory based around a single song, if not the entire trademark Bob Marley & The Wailers album Legend? An album that is so sacred to the majority of music listeners that remixing it could be considered almost a sin. Knowing this, Universal Music Enterprises made sure to meticulously choose some of the brightest and most diverse names in the game to mold the single-filled album into their own unique visions. The long list of remix artists includes RAC, Jim James, Thievery Corporation, Pretty Lights, Photek, Marley's children and seven others. Highlights are logically from the minds of the former three.
Where the album kicks off with a psychedelic, yet traditional take of "Wait in Vain" from the My Morning Jacket frontman Jim James, RAC stick to what they do best in exposing elements of "Could You Be Loved" that many dedicated Marley fans probably didn't even know existed. Thievery Corporation on the other hand offer up a dub take of "Get Up Stand Up" packed full of resonating bass.
The remainder of the remixes are a nice blend between various electronic, reggae and dub-esque styles that should take listeners on a trip down memory lane, while also scaling through headwind to venture off in new directions. So, sit back, relax and enjoy a rethinking of one of the most well known and respected albums in the music business.