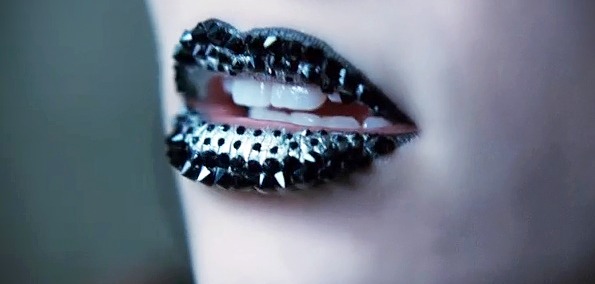 Here's something a little different for the Earmilk community. Instead of going one on one with an artist, I chose to go one on one with the people on the other side of the court. I had a chance to interview the faces behind the global brand TuneCore and find out more about their business. These are the people that help musicians get their music out to the masses in a simple and effective way. Their mission is to empower people to create, distribute, and sell their digital content and to collect, organize, and aggregate any sales/royalties due to them in a timely and accurate fashion. So if you've ever been curious about the behind the scenes action, here you go!
Earmilk: What was the driving force behind creating TuneCore? How long did it take to launch?
Tunecore:
The advent of digital music and the explosion of the Internet in the early 2000's opened the floodgates for new technologies to create ways to get music from artists directly to consumers. This was contrary to the music industry business model that was based on selling vinyl and CDs to brick and mortar stores, and only artists with deals were promoted—the majority of artists could not get their music heard by the general population. The music industry created barriers preventing the majority of artists from getting their music distributed; this was the driving force behind the creation of TuneCore.  With the launch of TuneCore in 2006, any artist, for an affordable flat fee, could now get his/her music heard and sold without the need of a label.  What is important to know is that from the very beginning, TuneCore made a decision not to take a penny from an artist's sales. What artists earn from downloads sold in iTunes (and other digital stores) they keep. This commitment still holds true today.
EM: What makes TuneCore different than its competitors?
TC: TuneCore Distribution offers a superior way for any artist quickly and affordably to make their music available worldwide on iTunes, Amazon MP3, Google Play, Spotify and all the top stores and streaming sites. TuneCore is not a gatekeeper; we don't restrict or judge the music an artist creates. For TuneCore, all artists are equal.  Tunecore Distribution is superior product on 3 important dimensions: 1) Earn more money – you keep 100% of the sales revenue earned from their downloads and streams. 2) Pay less money – we charge a low, yearly, flat fee for the distribution of albums, singles and ringtones. 3) Superior Service – we provide transparent accounting, money deposited directly into an artist's account, detailed daily reporting, and excellent customer support.
Our publishing Administration offers yet another way for artists to make money from their music by letting TuneCore find and collect their worldwide songwriter/publisher royalties from downloads and streams.
EM: Why is TuneCore right for producers and artists? Why would an artist go to you instead of choosing a major label to distribute their music? 
TC: Artists often do not have the option between TuneCore and a label. Labels' choices are dictated by the tastes of the label owners. So, the reality is that if an artist wants to sell their music, the vast majority must do so on their own. Some artists, such as Ed Sheeran, Of Monster and Men, Drake, and others, choose to build their career initially with TuneCore and then sign with a label.  Artists retain the rights to their music, so there is no barrier preventing them from being signed.
We have also seen artists, like Boyce Avenue, come back to TuneCore when a label deal doesn't meet their expectations. They know with TuneCore they get 100% of their sales revenue.
EM: How exactly does TuneCore work? 
TC: The process is very simple. To distribute an album, single, or ringtone you visit TuneCore.com and then click to create a free account. Once registered, you submit your release details, upload your audio files, upload your cover art (or create cover art with our art tool), select the stores you want to sell your music, pay and click distribute.
EM: Can you tell me some artists already using the platform? What are they saying about it?
TC: It would take a lot of space to list the tens of thousands of artists currently using TuneCore, ranging from indie artists to high-profile performers. A few off the top of my head include Angels and Airwaves, Lloyd Banks, Trent Reznor, Joan Jett, The Civil Wars, Cassadee Pope (she won last season's The Voice), David Cook, Lecrae, Boyce Avenue, Jo Dee Messina, Pretty Lights, SchoolBoy Q, Tiestö, and the list goes on and on. One indication of how well TuneCore meets the needs of artists is that 1 out of 3 artists performing at the 2013 SXSW distributed music through TuneCore.
One artist who is currently using TuneCore is hip-hop artist J.Dash. Just a few months ago, J.Dash used TuneCore to release his acclaimed single "WOP (Official Version)" which was recently certified gold (500,000 copies sold) by the RIAA. From J.Dash himself: "TuneCore is the real deal. By registering my track "WOP", TuneCore was able to distribute my music all over the world. I put up WOP from my debut album The Tabloid Truth on TuneCore in January of 2011 and I only paid $9.99. By the end of the year, I made over $300,000 from all the downloads. I can't thank TuneCore enough for distributing my music and helping me achieve success."
Another artist who has used TuneCore is country artist Colt Ford. According to Colt: "I have been using TuneCore since I began making records.  Over the years I've seen my audience really grow and I've been able to reach more people than ever before with my music.  I love my fans, I love touring, and TuneCore helps me focus on my career."
The TuneCore community is amazing; everyday we get great testimonials and thanks from all sorts of artists like The Kickback, Kal Lavelle, Hoodie Allen, etc.
EM: What kind of performance reports do you offer artists?
TC: All artists have access to detailed sales data available from their personal dashboard that shows them which releases sold where, when and the revenue from the releases.
In addition, TuneCore recently launched new daily trend reporting that set a new standard in the industry for ease-of-use and reporting functionality, radically changing the amount of information an artist has access to about their iTunes sales trends. The web-based functionality allows artists easily to analyze sales data that can be used for better-informed business decisions. The features include the ability for quick data search and segmentation by album, individual song or ringtone; views by market areas in the U.S. or by country; and time periods ranging from 1-week to 3-months. TuneCore reporting is also optimized for mobile to view while bands are on tour.
EM: How do you utilize social media platforms and what does it mean for artists and their fans?
TC: Social media channels are key for keeping the dialog going between TuneCore and TuneCore Artists. We promote our artists daily on Facebook, Twitter, Google Plus and our blog (blog.tunecore.com). Two examples of our social promotion of TuneCore Artists include "New Music Tuesdays" and "TCVideoFridays," posted weekly on the blog featuring artists of all genres and countries. For SXSW 2013 (1 in 3 SXSW performers used TuneCore to distribute their music), we launched an integrated social campaign called SXTC.  Through SXTC, we promoted the TuneCore Artists playing SXSW on a special tunecore.com page, across our social channels, and through email.
EM: It's been two years since you introduced the Publishing Administration Project, can you explain what this has done for songwriters? For artists not exactly sure what the service does, could you please explain?
TC: TuneCore Publishing Administration offers yet another way for artists to make money from their music by allowing TuneCore find and collect their worldwide songwriter/publisher royalties from downloads and streams, as well as other royalty types. We have taken a very complicated process, simplified it and made it accessible via a web-based interface to all songwriters. (See blog &infographic for more details.)
There are over 12,000 artists signed up for the Publishing Administration including Blood on the Dance Floor (Electronic), Alex Day (Pop), Talib Kweli (Hip-Hop), Rik Emmett (Rock).  Currently, there are 150,000 registered compositions, a number that continues to grow on a daily basis.
EM: TuneCore recently signed new sub-publisher agreements around the world, can you tell us exactly what that means for the platform?
TC: These agreements, along with our direct affiliations with societies around the world and direct collections from U.S. digital service providers, make us a top-level worldwide Publishing Administrator.  These agreements and affiliations give us the ability to collect royalties from over 60 countries for songwriters who are signed up for Publishing Administration.
EM: What about the international aspect of TuneCore, what does that mean for artists? 
TC: TuneCore has always been worldwide and open to all artists regardless of their country of origin. When you distribute your music with TuneCore your music is made available to any country represented by our store partners like iTunes, Amazon MP3, Spotify and Rdio, just to name a few. Music in iTunes, for example, is available in 111 countries. That's the wonderful thing about digital music; it's accessible to just about anyone, anywhere in the world.
In 2009, we launched TuneCore Canada with the exact service we have always offered our artists, but with the added feature allowing TuneCore Canadian Artists the ability to purchase distribution and receive their sales revenue in Canadian currency.
We launched TuneCore Japan in 2011. This expansion of TuneCore's already global music distribution system, not only added to TuneCore's ever-growing roster of talented artists, but more importantly, it creates a unique user experience.
Tens of thousands of artists from outside the U.S. have been using the TuneCore platform with great success for many years.  But with the launch of TuneCore Japan, TuneCore, together with our partners, can now widen our global reach by offering a unique, culturally relevant, in-language user experience built on the strength of TuneCore's platform. One of the key functions of the TuneCore Japan platform is giving artists the ability to buy services and receive payments in Yen currency.
EM: What can we expect from you this year, changes going on, expansion, etc?
TC: TuneCore is committed to enhanced product development and rapid growth for our Distribution and Publishing Administration products, bringing more value to our artists. We will continue to explore and add channels where artists can monetize their music and maximize their revenue opportunities.