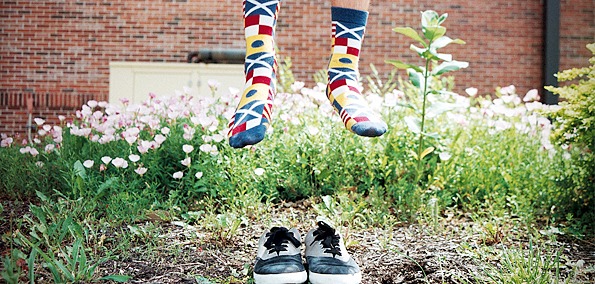 The young New York producer Chris Malinchak has been making his name known in the dance world. His hypnotic anthem "So Good To Me" has seen the recent praise of tastemaker Pete Tong, who first premiered the track as an 'Essential New Tune' on his esteemed BBC Radio 1 show. Malinchak remarks, "When I play So Good To Me live, it's as if everything freezes." As man of many talents inspiration can strike at anytime. Case and point the track, "So Good To Me," which he wrote while outside his home studio in Manhattan where most of his creative work comes to life. "Sometimes I don't have a plan or even want a plan. When I sit down at the piano, or in front of the equipment, the energy just flows…I'm prepared for anything to happen. Maybe I'll start with the right kick, throw in a bass, mess with the percussion…and melody is important. The inspiration to write can strike anywhere. 'So Good To Me' came together in an instant when I wasn't anywhere near the studio. I was doing pullups, and it came in a flash…a burst of sensation accompanied by sounds, progression, feeling," says Chris.
Since it's release a few months ago, Chris has seen support by the likes of Diplo & Friends, Annie Mac, Zane Lowe, Sara Cox, Rob da Bank, Toddla T, Nick Grimshaw and that's just the start of it. The soulful sound, positive vibe, catchy melody and minimalist beat make this track extra special. Just this past Monday the cherished UK dance label Ministry of Sound revealed the official video for "So Good To Me" in preparation of the songs release on May 5th.
The video follows a little girl running through her house and into the daylight in the quest to find her lost pet giraffe. While the video may not fit perfectly with the lyrics testifying, "Oh baby, you're my consolation…every sky will be blue. As long as you're lovin' me." It is a wonderfully adorable video to say the least, proving love exists in many places. Chris pays proper homage to Marvin Gaye's "If The World Were Mine" by tastefully using the sample while the video delivers the same kind of optimistic message and feeling.
"So Good To Me" popped up at No.12 on the main iTunes chart for pre-order last week although it isn't out till this Sunday. Be sure to check out the video and grab the song for your personal collection when it drops.