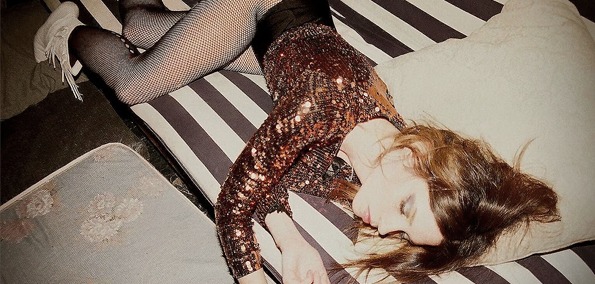 Looking more into Felipe Tampa, better known by his artist name FTampa, it's no wonder why the young Brazilian producer constantly catches my ear. Having started on a Plasmapool sub-label, then quickly graduating to Burn The Fire and Big Fish Recordings, he's a dedicated individual who may just become a mainstay in the hard electro genre. Joining him to remix his January hit "Chaos", Darth & Vader and Alex Kidd (USA) both serve explosive renditions that do the original justice, maybe even surpassing it.
Brazilian artist Darth & Vader (aka Hugo Castellan) keeps his version relatively clean, though he steps it up a notch with a 4-count bass beat during the middle break and an ever-rising secondary climb at the very end of the track, which crescendos through each measure. Conversely, Alex Kidd's gives no reprieve with his static filled rendition, gaining momentum by amping up the melody and layering it with his own unrelenting synth progressions.
Chaos-(Darth-Vader-Remix)--EM0413
Stream:
FTampa
 - Chaos (Darth & Vader Remix)
Chaos-(Alex-Kidd-(USA)-Remix)--EM0413
Stream:
FTampa
 - Chaos (Alex Kidd (USA) Remix)
While both tracks will quench your thirst for hard electro, to me Castellan's contrast within the track lends it the upper hand.
FTampa
"Chaos" [Remixes]
Sick Slaughterhouse
2013-04-22