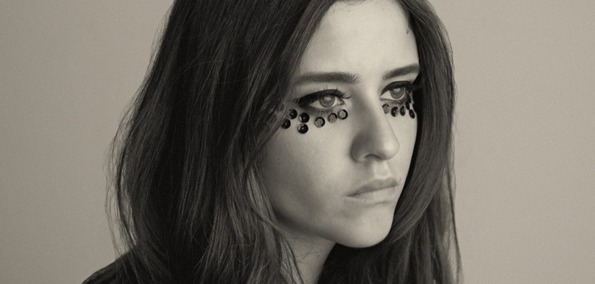 A true OVOXO fan will argue that no one can ever outdo The Weeknd in the "sexy yet depressed" department. I'll still argue this, but Berlin based-singer Dillon is making it very difficult for me to continue leading this charge for much longer.
She recently covered Abel's "Echoes of Silence," for all of the Internet to see. She, too, has the same sad demeanor, painfully beautiful voice, and mysterious sheen that Abel Tesfaye first cornered in his House of Balloons mixtape days. There isn't much added stylistically to the new cover, but somehow her female presence has added a layer of pain and dimension that the male Tesfaye could never accomplish. There are only a few, specially chosen people out there that have a voice fit for this unique genre, and Dillon has most certainly blessed with this gift. 
As a proud supporter of women in music, I'm very happy to be seeing a woman rock this track as well as she did. She doesn't seem to have any tour dates or an album/mixtape anytime posted, but hopefully she'll have something uniquely hers soon.