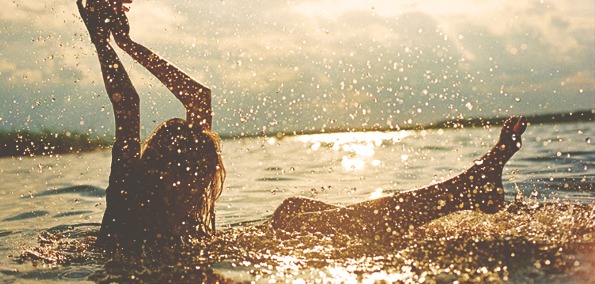 Surrounding you with electronic soundscapes and vocals that are eerily familiar, twin brother duo Cosmo's Midnight come on strong with their new song "Phantasm". Navigating the low end with a heavy baseline and the higher end with some ethereal synth workings, "Phantasm" is rounded out with a down-to-earth vocal performance from fellow Australian Nicole Millar.
While the instrumentals create an atmosphere the vocals create the direction. Drawing influence from the song's title, Millar's vocals seem to represent the desire to reach out and touch something, an illusion or apparition, that is just out of reach. This lost feeling is created through using multiple vocal layers, which makes for an echoing sound, where sustained notes are used as textures behind lyrical sections.
[soundcloud url="http://api.soundcloud.com/tracks/87188508" params="" width=" 100%" height="166" iframe="true" /]
While releasing their new single Cosmo's Midnight also put out a video for "Phantasm". Taken place entirely underwater, the video features images of a female falling into a swimming pool with layers of clothing on. As the video progresses she begins to peel off particles one by one with the in-between featuring shots of her spinning and flaunting herself, reminiscent of allowing yourself to completely let go. 
Keep an eye out as "Phantasm" is just the first preview of what is to come on Cosmo's Midnight's forthcoming EP to be released on May 8 via Yes Please. If their previous work is any indication (check out their SoundCloud, linked below) then their upcoming release should be vibe-filled.