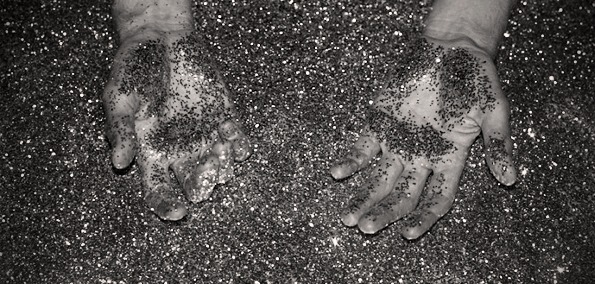 Patterns In Plastic, an unsigned twosome originating in Newcastle, England, straddle the differentiation between grunge and ambient, downtempo electronic music. Wesley Akinfolarin and Joe William Todd have synthetically transformed Radiohead's "All I Need," but haven't lost the sparkling quality of the original 2007 release. Rather, the track seeps effortlessly out of our headphones due to its diluted nature.
The original organic percussion has been replaced with an echoed, simulating beat, accentuated by the roaring bass back-drop. The vocals stay true to the genius of Thom Yorke, but Patterns In Plastic strategically focalize the melismatic quality of the entire composition. 
Patterns In Plastic's BDAF Remixes compilation has caught the duo the attention of Luxembourg's Sun Glitters, as  "All I Need" was included in his "Playlist #2" on Wrong Weather. 
[soundcloud url="http://api.soundcloud.com/tracks/83681850"]