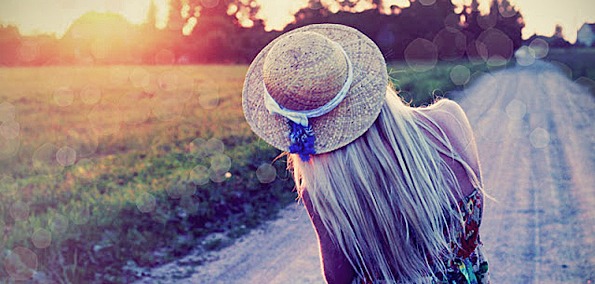 Just last year, down in Gainesville, Florida, the band Hundred Waters were working on their self-titled debut album. Now, shoot to the present and they are the latest signees to the well-respected OWSLA label, curated by none other than dance heavyweight Skrillex. The group is the first of its kind to be signed to the dance label, best known for their organic sound and vibe.
The quintet, comprised of singer and pianist Nicole Miglis, multi-instrumentalist and programmers Paul Giese and Trayer Tryon, harmony vocalist and percussionist Sam Moss, and drummer Zach Tetreault, have been touring alongside British lads Alt-J for the past few months and are slated to embark on another whirlwind tour with The xx. In addition to an exhaustive touring schedule they just released a remix package for their latest track "Boreal." The remix album features electronic notables Blood Diamonds, Brillz, Daedelus, Phantoms and Teebs, who all lend their touches to the whispy original.
 [soundcloud url="http://api.soundcloud.com/playlists/4080869" params="" width=" 100%" height="450" iframe="true" /]
I caught the avant-pop group at their Terminal 5 show in New York City just last weekend and it was definitely a treat. Between weaving out of a dreamlike vibe and fast and slow rhythms, the group knew how to speak to the crowd. Lead vocalist Nicole Miglis commanded the audience with her childlike voice, similar to the likes of Björk. The entire set felt like a roller coaster ride between waves of emotion and smooth basslines.
The New York Times said it best when they noted, "Hundred Waters's own art-rock is rhapsodic and mercurial: pointillistic or gauzy, meditative or dramatic, near-jazzy or quasi-classical, a percussion workout or a rock processional... their patterns coalesced, dissolved and transmuted into new patterns, taking their time but always headed somewhere fascinating."
The group is most certainly eclectic, and as a signee to OWSLA, it was nice to not see a crowd decked out in neon. The group's drummer, Zach Tetreault, describes this alliance by stating, "Our music has its intensity. It just comes through less in the neck and more in the mind. We may have more delicate expressions than what OWSLA has released, but we're a diverse group." Their music is something you can zone out and relax to and is definitely worth a listen. Be on the lookout for the XX tour dates and be sure to check out their musical collection. I will leave you with the video for "Boreal".