When new artists arise, it's sometimes tough to buy into their sound, as it usually takes multiple listens to realize if you truly appreciate their music, or if they will be swept under the rug for the time being. With Project Maldonado's music, there is a depth that comes from experience with performing live and generating multiple releases, a depth that creates a feeling that they have been making music for years. The question that comes to mind after a listen is, who is Project Maldonado?
Well, I can't tell you who they actually are, as it is currently a mystery. What I can say that they have been extremely meticulous in releasing their debut self-titled EP. In creating hype they have used different artistic elements, including an abstract video and art to develop an image to support their music. 
Project Maldonado takes on R&B experiments with the neo-sound that is commonly found in contemporary rhythm and blues, but also expands with depth created by well-rounded rhythmic styles and synth backings. The vocals are the obvious focal point of the compositions, where, like the instrumentals, they tackle emotions that sustain a held-back sound without ever plunging off of the deep end into heavier textures. 
The first track on the album "Seraphim" is a great reflection of the release, as it holds ominous feelings and strong lyrics throughout. As the singer chimes in with "The Devil does to me what joy does to sorrow", you know you are in for a emotional ride. The focus falls on the vocal performance and the backing never really differentiates, forcing the focus on the well-sung verses. 
Download:
Project Maldonado – Seraphim
Also, check out the EP's second song "Drug Fuelled", which provides bending elements and vocals that create a different sound from "Seraphim", with echoes as the focus. In "Drug Fuelled", the vocals go through the motions, mimicking the sound of an instrument, ranging from a falsetto into deeper tones.
Download:
Project Maldonado – Drug Fuelled
The teaser video for "Seraphim" was also recently released featuring abstract images of morphed bodies.
[youtube]http://www.youtube.com/watch?v=CRrvAoekTDM[/youtube]
You can stream/download the four track EP in its entirety at Project Maldonado's Soundcloud linked below.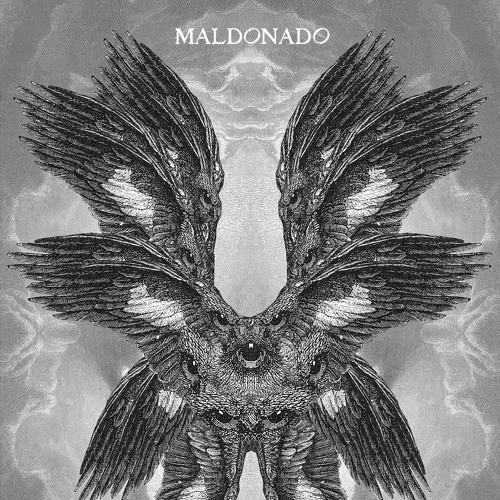 Project Maldonado
Project Maldonado