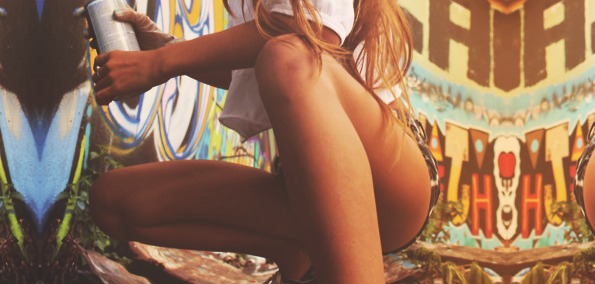 The East Coast is just killing it, and even I, a native Californian, can't deny the reign they have in underground Hip Hop right now (although, for the record, TDE is making a strong stand). To add to this ever-increasing list, here is another New York native, going by the name of Bryant Dope.
There is something incredibly old school and raw about his song, "QB", and it's the perfect remedy for the nostalgia that comes about whenever I hear "Started From the Bottom" for the umpteenth time (No disrespect to Drake, it's really more of a social commentary on radio airplay). While the song has been out for a month, the visuals have just come out, and the video, whilst simple, takes me back to the "Kick, Push" days of Lupe Fiasco in which there was something so raw and clever and surprisingly simple about the underground style. 
[soundcloud url="http://api.soundcloud.com/tracks/76416106" params="" width=" 100%" height="166" iframe="true" /]
This song is released under Young One Records, and the artist himself will be releasing a mixtape, New New York, soon as well.I'm going to keep this post short because honestly, the song and video speak for itself.