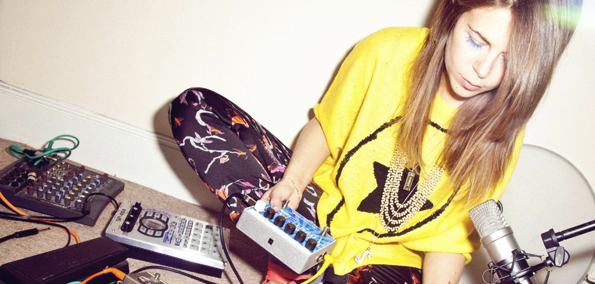 Meshing R&B with syncopated beats, Sarah Williams White (SWW) creates laid back songs that can best be described as contorted pop. Having released two singles last year, the South London artist makes her 2013 debut with "Close To The Equator", a song which borrows a tastefully jazzy Timmy Rickard beat.
It's obvious that White has fun providing vocals over the sampled electronic elements in "Close To The Equator"; she is as subtle in her approach as she is her vocal style, which incorporates just the right amount of attitude. To develop a strong musical identity, it generally takes countless hours to familiarize yourself with a specific style. Here White's identity confidently displays being able to expertly manipulate the ins and outs of the backing rhythm. The simplicity in the groovy instrumental background also frees up space where White can provide her ad-lib inspired vocals.
Matching the appeal of the sample heavy instrumentals, the video plays out in a similar bizarre fashion, splicing scenes from old movies with abstract clips that seem to contrast each other. However, many of the clips and scenes come together with the common theme of movement; the earth rotating on its axis, people dancing in various styles and ships sailing on the open water. The video also shares the same quirky charm as the music, providing a novel approach at funny sense of familiarity that everyone ends up experiencing in a different way.
Pick up a free download of the song "Close To The Equator" off SWW's Bandcamp here.