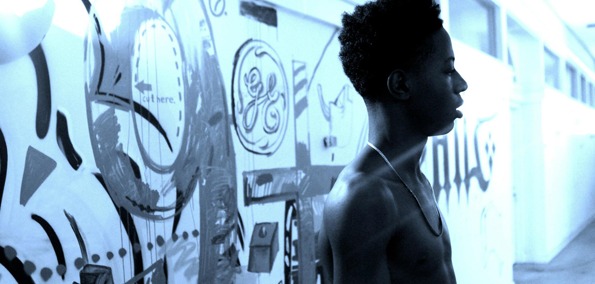 Three of hip-hop's future royalty, if you don't already count them as members of its royal family, have partnered up to give us "Wendy N Becky." It's a sax-heavy, smoke-hazy number supplied by Thelonius Martin, and which pits Joey Bada$$'s turn at "b*tch rap" against Chance The Rapper's always impressive wordplay. 
Other than because he's just as much a prodigy as his emcee colleagues, Martin serves as the perfect bridge between Bada$$ and Chance because of his Chicago-East Coast ties. He was born in Chicago, grew up in Jersey, and is now living in the Windy City again. Working with Chicago native Chance The Rapper and Brooklynite Joey Bada$$ only further cements his roots.
With all the burgeoning talent at hand, though, it's Chance The Rapper who shines the brightest with lines like, "Cringe when she grin like the Grinch, that b*tch had a little heart." That stings worse than getting dumped by said Grinch, and it reveals Chance's increasing talents as an emcee.
But since this isn't a contest, we'd like to see the three young talents partner up again as they each grow into their respective talents. Can you imagine what that would sound like, five years from now?
[soundcloud url="http://api.soundcloud.com/tracks/80835447" params="" width=" 100%" height="166" iframe="true" /]