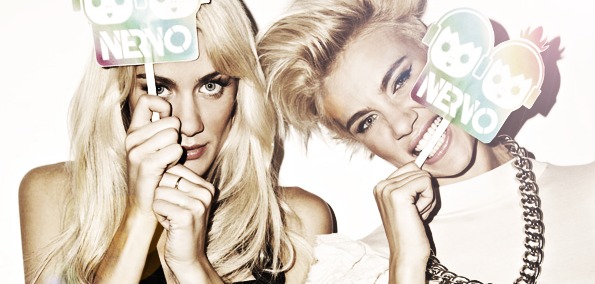 Houston, we have liftoff. And by liftoff, I mean we have the official video for Australia's NERVO & Canada's Sultan + Ned Shepard's massive "Army" track. Having released the radio edit of the track through Strictly Rhythm just a little over a week ago, NERVO's camp made quick work in debuting the visuals. "Army", featuring R&B singer Omarion, has been routinely played in NERVO sets for quite awhile now, and finally we can enlist it in our own music library. With an increasingly driven tempo, Omarion's assisting vocals complements the infectious synths and rhythmic bass kicks quite nicely.
[soundcloud url="http://api.soundcloud.com/tracks/77983159" iframe="true" /]
The video, on the other hand, continues EDM's burgeoning fascination with aliens/non-humans as a main subject within the story-line of the visuals. Much like Zedd's "Spectrum" official video, "Army" shows a crash landing of an extra-terrestrial but this time the focus of the video is the budding relationship between a human female and the non-human/extra-terrestrial robot. This relationship culminates in a short, but sweet, segment of Omarion dancing in a secondary climax of "Army". Do the robot and the female live happily ever after? Peep the video below to find out...