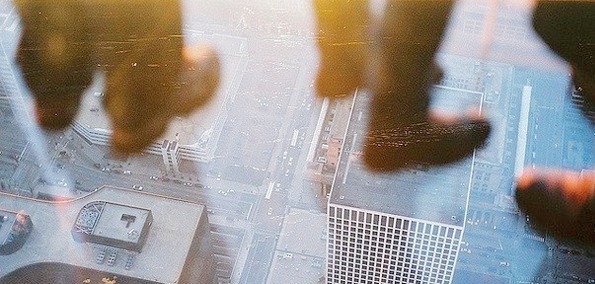 Rapidly building momentum in the US after major internet hype, television appearances on David Letterman and Jimmy Fallon, and wide critical acclaim, Electric Guest are breaking out in a big way.
Today we're excited to premiere a massive remix of their track Bait by the dynamic french electronic duo The Shoes.
Perhaps best known for 'Time To Dance,' which was accompanied by a memorable  video starring Jake Gyllenhaal, The Shoes manage to retain a lot of the orginal feeling of the track, but transform the  funky pop/rock vibe into a sort of darker, twisted electronic cousin.  The song still highlights  Electric Guest's lead singer Asa Taccone's soul infused croon, but the more intense production and heavily rhythmic buzzing bassline brings a more obvious poignancy to the underlying themes of the songwriting. 
"A lot of the album is about growing pains, and the mood in Los Angeles.  It's like the epicentre of distorted American values. When I first moved to L.A. the only people I knew were Brian [Burton, aka Danger Mouse] and my brother [writer, director and comedian Jorma Taccone], and I felt like I was walking into their scene. I'm not very extroverted, so I'd go to parties to meet people but end up just thinking, what am I doing here?"
- Asa Taccone