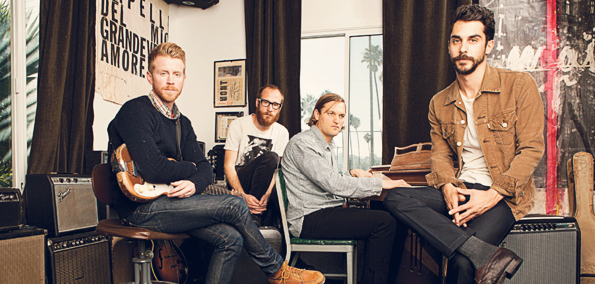 Throughout the span of their three studio albums, California soulful rockers Cold War Kids have put out consistent music. Originally they were a band faced with the dilemma of having a number of expectations from notable critics, due to the energy in their live shows and strength of their early EPs. Move 9 years down the road and you are faced with a band with a strong identity, evidenced by their newest track "Miracle Mile".
"Miracle Mile" displays a band that has embraced who they are, infusing their bluesy style with the tastes of dance that compliments lead singer Nathan Wilett's emotional vocals. Credit the transition to the addition of a new member in place of another and a pulsing piano track that pushes the song into gear from start to finish.
The band announced that "Miracle Mile" is the lead single off of their new LP, entitled Dear Miss Lonely Hearts, due out April 1, 2013 via Downtown Records/Cooperative Music. "Miracle Mile" will be officially released on March 25.
 [soundcloud url="http://api.soundcloud.com/tracks/74945345" params="" width=" 100%" height="166" iframe="true" /]