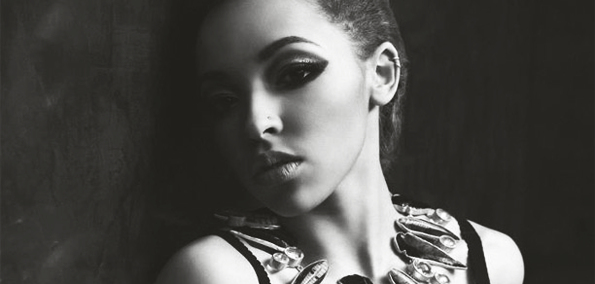 With her growing profile as an up-and-coming vocalist and a complementary laundry list of remixes from an eclectic cast of buzzworthy producers, Tinashe's nascent catalog has quickly become a gold mine for rising producers such as, XXYYXX, Ryan Hemsworth and The 83rd. Brooklyn-based producer Sammy Bananas can now be added to that expanding list with the release of his synth-laden rework of "Stargazing", a track off Tinashe's Reverie mixtape which was released this past September.
Trading a the original record's dark, brooding and percussion-driven production for a  lively, more upbeat soundscape at 70bpm Sammy Bananas gives "Stargazing" a good ole bass-laced shot in the arm complete with a well-timed drop.
Stream the remix below and be sure to check out Tinashe's Reverie mixtape via the links provided below.
[soundcloud url="http://api.soundcloud.com/tracks/74386005" params="" width=" 100%" height="166" iframe="true" /]
---
Tinashe
Reverie
Self-Released
September 6. 2012
---