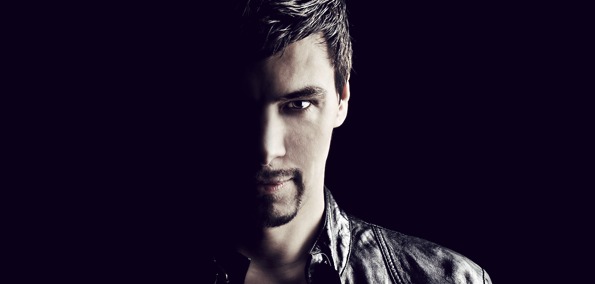 Thomas Gold is coming off of 2012 smokin' hot. In the past year he has graced the mainstage of Tommorrowland, aired his first BBC Radio 1 essential mix, established a residency for his Fanfare Radio show on SiriusXM and RadioFG, and played his own very special headlining show at Governors Island. And he couldn't leave 2012 without out giving us something to remember and start the New Year off right. On Christmas he dropped his super hot track "Maio," which he debuted on his guest mix takeover on BBC Radio 1. 2013 seems to be burning even brighter as Mr. Gold  just kicked off the year right by announcing a North American tour for the entire month of January. Check out our interview with one of 2012's most awesome artists.   
[soundcloud url="http://api.soundcloud.com/tracks/69194433" params="" width=" 100%" height="166" iframe="true" /]
Earmilk: First off: Happy New Year! Hope it was a good one. How was the show? Did you have a special countdown?
Thomas Gold: Thanks and Happy New Year as well! I played at Vanguard in Los Angeles and it was a great night! As I started half an hour after midnight I didn't have a countdown myself but of course the venue had a great video countdown. I had the chance to celebrate a little bit together with a bunch of friends. Had a good time!
LH: I'm sure you have a lot to be thankful for in the past year, but looking back on 2012, what was your favorite moment? 
TG: One of my favorite moments was when I played EDC in Las Vegas and the mainstage at Tomorrowland. A big honor for me was also doing the Essential Mix for BBC Radio 1! Definitely one of my highlights was of course also having my own show at Governors Island in New York!
LH: What do you believe was the 2012 anthem of the year?
TG: Ivan Gough and Feenixpawl with "In My Mind" - the Axwell remix.
LH: You began making music at a young age, starting off playing keyboards. What kinds of songs were you playing?
TG: In my lessons I played all kind of stuff, from jazz tracks to pop to even some classic pieces. But when I did my "own" stuff, I tried to play my favorite club tracks - which is not easy with just a keyboard. So that's why I got my first synthesizer! 
LH: What music did you listen to growing up? Favorite artists? Bands? Musicians?
TG: I listened to a lot of stuff on the radio, on TV and of course to my own CD collection. I liked a lot of bands like Depeche Mode and U2 but I also was a big fan of all the house guys like Erick Morillo, Roger Sanchez, etc.
LH: What's the best piece of advice you have received?
TG: You can achieve anything if you believe in it. Be yourself and do it your own way.
LH: What can we expect from you in 2013?
TG: I will continue touring worldwide with my Fanfare show with some new surprises coming up, I'll do a lot of festivals and of course - there will be a lot of new music! I'm actually working on my next single and it will be a vocal track and I'm super excited.
LH: Any collaborations in the works?
TG: There's some stuff ongoing for later in the year, but at the moment I'm focusing on my own stuff.  
LH: When making a track, where do you find your inspiration?
TG: Anywhere! I can get inspired by going out with friends, hanging out in clubs and listening to music. Sometimes when I'm in the studio I find this one special sound, which can be the start for a whole new track. There is not THE place or THE situation. For me often it's kind of a mood I'm in which can give me inspiration.
LH: When you're not busy in the studio, what can we find you doing?
TG: You can find me hanging out with friends, going to the movies or just relaxing. Sometimes I even make it to the gym.
LH: What can your fans expect from the Fanfare Tour?
TG: It's all about the music. But I also want to connect my fans, my live shows and my Fanfare podcast. So we do a lot of meet & greets, free tickets and VIP passes for my shows. I talk about the tour in my podcast so even if you haven't been to my shows, you know what's going on, what's coming up and fans can be a part of the Fanfare tour.
LH: I've been hearing that your last stop on the tour at NYC's Roseland Ballroom is going to be a very special show, any secrets you can share with us now?
TG: Yes, this one is a special show - I love New York and I love to play for my fans there, the energy is always something very special. I'm very happy to have confirmed Feenixpawl and Nari & Milani as main support acts and CLMD as opening act for my show. There will be some very special production around the Fanfare theme and yes - I WILL have some more surprises…but still secret.
Quickie Questions
What did you want to be when you grew up?
Musician.
What's your vice?
Too much coffee...
Favorite food?
Steak!!!!
One thing you can't live without? 
My laptop.
If you could have a super power what would it be? 
Being able to beam myself to any place in a second.
Celebrity crush? 
Dexter! Not in a sexual way, haha.
If you are left wanting more from Thomas Gold, tune in to Thomas Gold's FANFARE radio show every Thursday & Saturday on Sirius XM and the podcast edition is available on iTunes for download.