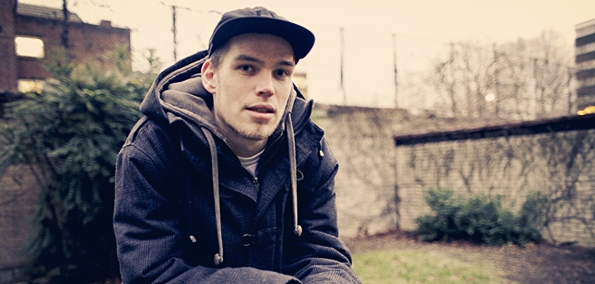 This is your Daily 2% – Chilled and Ready to Serve. We will try to bring you one "chill" track every day. This is for when you get home and you are trying to unwind. You reach for that glass of wine or that unlit Black & Mild or maybe you reach for something more herbal. This track is for those times. We are just your milkmen and I'm here to make a delivery. Chill…
Today's delivery is brought to you by Fliptrix. Honestly, this U.K. MC is one of the most slept on rappers but that could be said about many of the acts from that area. It seems they never really get the global respect they truly deserve but, at the same time, it's not something they seem to actively seem to seek. Fliptrix is able to lay down his thoughts in a way that makes you realize that, artists like this, don't really do it for the money but for the love. And that's the truest form of expression. Now, i'll admit, it can be a bit difficult to understand the british accent if your ears aren't tuned for it but you just need to give it a few listens and it'll get easier and easier and finally it just clicks. The track I'm bringing to you today is called "War To Your Door" which comes from his third studio album, Third Eye of the Storm, released earlier this year. The track's production consistis of a elegant string arrangement layered on top of a haunting vocal sample that is executed perfectly. Check out the track and chill…
War-To-Your-Door-(Prod-by-Mr-Boss-Runone)--EM1212
Download:
Fliptrix – War To Your Door (Prod by Mr Boss & Runone)
"I'd rather die rappin'"
Fliptrix
Third Eye of the Storm
High-Focus
April 23rd, 2012
Also, check out Fliptrix's video for his brand new track "Sounds" from his upcoming fourth album, The Road To The Interdimensional Piff Highway. It'll take a few watches/listens to really feel it but you'll appreciate the fresh instrumental. It'll be something you've never heard/seen before.