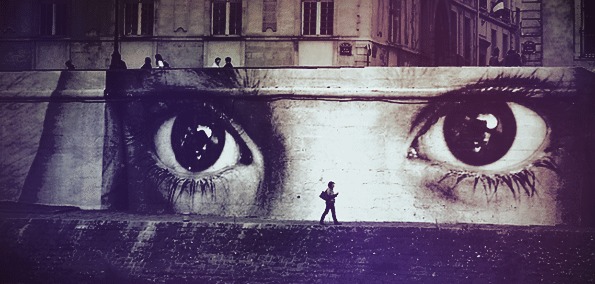 Child Actor combines Connecticut producer Max Heath with Bostonian home-recorded vocalist Sedgie Ogilvy to produce what they call "R&B for the digital age." That description accurately describes their debut LP Victory, released on New Haven, Connecticut label Fake Four Inc., partner label to Circle into Square, exactly a month ago (October 16). The description holds particularly true in terms of mood, with the album tugging at the sultry, vulnerable feelings that R&B tends to evoke. But this isn't "modern R&B for hipsters" in the sense that The Weeknd is "modern R&B for hipsters"; it draws its influences in a more subtle way and is better classified as dream pop.
Here's the first look at the video for the sixth track, "I Will Be", directed, animated and edited by Max Heath with titles drawn by Natalie Plaza, which we're exciting to premiere on EARMILK!
Fans of ethereal shoegaze will probably like Victory – while it lacks the wailing wall of sound or occasional heavy, droning feel of some music from that genre, replacing it with more airy, tender instrumentals, the echoing vocals actually remind me a little bit of Slowdive when Rachel Goswell's at the mic (think "Sing") and there are definitely moments when the layered production feels undeniably shoegaze-y. Not to mention that Max Heath's backing vocals aren't totally dissimilar to Neil Halstead or Kevin Shields.
That's not to say that Child Actor is a modern Slowdive or My Bloody Valentine ripoff – they definitely aren't – but it's rare to find a band that captures that kind of emotion in recent times – they exist, but they're rare – let alone one that does it while still feeling original and current, rather than like they're clinging desperately to early 90s nostalgia as a cover band in disguise.
Victory isn't the sort of album that's strictly divided between singles and B-sides — every track seems to carry its weight pretty evenly, which means that it's more difficult to select track highlights definitively, but it's also much more fun to listen to the LP as a unified whole and hone in on moments rather than songs. I love the pacing and mood in "If You Loved Me", the clamoring percussion in "Forgiven", the particular way the backing vocals cry "I can see it in your eyes" in "New Life" (after a few listens, it still gets me every time), the more energetic, almost beat-driven sound of "Wait", and the emotive synths in "Almost Never" and how well they play alongside with Ogilvy's vocals.
Victory is something you'll want to listen to several times, figuring out which moments resonate most deeply with you. With more emotional staying power than a lot of music caught up in today's rapid release cycle, I think this one is a keeper.
Victory Tracklist:
1. This Is It
2. Reasons
3. If You Loved Me
4. Forgiven
5. New Life
6. I Will Be
7. Change
8. Wait
9. Almost Never
10. Release Me
11. Clear
12. Secret