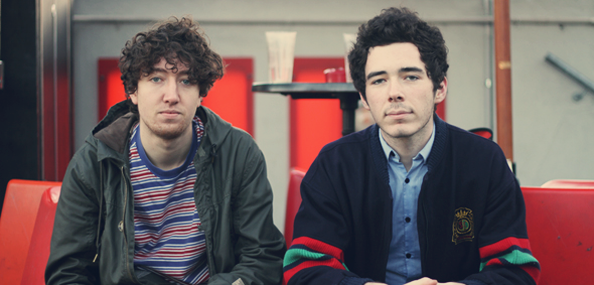 Getting their start from DJing at house parties in the early 2000s, Naysayer and Gilsun  have been slowly building their repertoire of tracks and been building dynamic electronic tracks off of one another. The beginning of their career involved lots of sampling, chopping, and mashing up existing tracks to tailor to that rowdy house party environment. As of now in 2012, they had locked themselves in the studio and have been working on original material to be released.
"In Mind" is the first single off of their upcoming EP supposedly coming out early 2013. A unique aspect about this duo is that they created something called NGTV, which is a project where they remix music, film, and TV to complement their work. You can often see the products of NGTV if you have a chance to see them live. "In Mind" seeps into your ears in an organic fashion with suave vocals of Simon Lam to soothe you over until the real beat kicks in, swinging you out of that organic groove.
The accompanying video for the single is highly entertaining and intriguing. It is produced in an artful manner where abstraction meets reality. Geometric  shapes plaster the screen in contrast to a seemingly organic images in the background. The video samples used are from Gaspard Noé's film Enter the Void.
Good track, good video, good work.