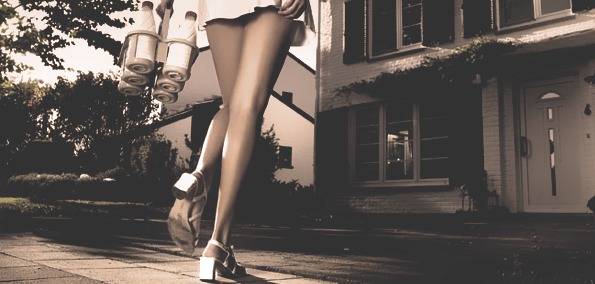 What is Full Service? It's a night out in New York for dope club/dance music. If you think it's just any other night, think again: just the other week the fam all played with Jackmaster. Why should you care? Because Full Service is becoming a hatchery for local talent and after much incubation, they've dropped a free compilation through Wreck Tech's Fancy Restaurant Records. Don't do anything but touch that download dial because it includes names such as Obey City, Dunes, Mohegan Son and Cabo Blanco. It's Fancy Restaurant's first EP, so be one of the first to get to know:
[soundcloud url="http://api.soundcloud.com/playlists/2697238" height="200" iframe="true" /]
Dunes opens with a summarily beautiful number, bouncing between crystalline pads and some finely minced Joe vocals. Wreck Tech lets loose "Heads Up", a juke hybrid that gives way into foreboding low end swells. "Heli-Pad" is a must-cop; bright and pungent grime flavors flash-cooked with Obey City's typically unstoppable production. Mohegan Son thrusts forth with "Locality" utilizing his flair for Jersey Club. Simple but powerful. Cabo Blanco rounds out the EP with a hype anthem - G'ed out siren sounds, Biggie samples, the works - strictly crowd appeal on this one. Can't refuse free tunes this good, so hop over to the Bandcamp to DL them all at once.