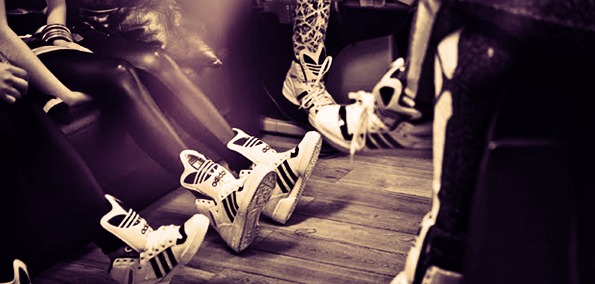 In an ever-changing world of music and an oversaturated market of mediocre work it's always refreshing to find a new sound and creative effort. VVS1 first defied boundaries back in January with their first release "Pearl Harbor." The dupstep-hip-hop synthesis, with its dirty attitude, filthy basslines and lyrical mastery put them on our radar. After garnering some well-deserved Internet love they only left us wanting more.  If you are not familiar with VVS1 let me give you the rundown.
[soundcloud url="http://api.soundcloud.com/tracks/30821780" iframe="true" /]
VVS1 is a unique dubstep/hiphop venture comprised of emcees Soupa and Dean Swift, singer Renzo, and producer Mike Irish, who aim to break ground for the looming fusion of dubstep and hiphop. Between the melodic hooks and signature basslines, here lies a universal appeal for an eclectic audience.  I am a lover of both hip hop and dubstep in their own right, put 2 and 2 together and you get "The Shining " EP. With the backing of Fuzion Musik VVS1 pulls you in for a 4 track ride. Trust me it does not disappoint. Take a listen and decide for yourself. 
[soundcloud url="http://api.soundcloud.com/playlists/2311067" height="200" iframe="true" /]