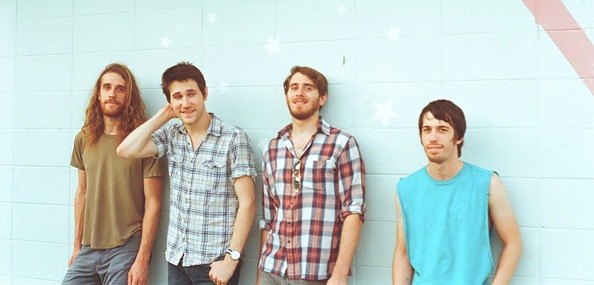 Tennessee does a different sort of blues rock, and Bad Cop has taken the southern, hot-amp sound to a place most people wouldn't take it. Adam Moult entered the elevator of blues rock, ran his fingers up and down all the buttons, threw a Molotov cocktail into the roof, and let the fire rain down on him as he descended into hell. If Jack White ever needs something more evil, he'll find it somewhere just south of where Bad Cop's elevator car landed. 
Moult's music comes from a an evil place, because Moult himself literally emerged from a dark and evil place. At the age of 15, he was sent to a "prison alternative" for at-risk youth, where the conditions were so abusive, the institution itself was sued out of existence. While he was incarcerated in his North Georgia youth prison/boot-camp, Moult starting writing songs reflecting his anguish.
In 2010, Bad Cop released "Harvest The Beast" on ROIR records, and shortly thereafter, Moult decided to scrap the entire band, choosing to start from the ground up with longtime friend and collaborator Alex Harkness. Their new direction is what yields the current melding of blues rock, hot amps, and certain glam rock elements.
Their new direction yielded some instant positive results. Bad Cop spent their most recent tour with Cage The Elephant as an opening act. They impressed the band so much, Cage The Elephant guitarist Brad Schultz ended up volunteering his production services on their upcoming EP.
Bad Cop has three upcoming dates at CMJ in New York, and their live shows are exactly what you would expect out of a dark rock band: A raging party. This is rock n roll.
CMJ Schedule
October 17th - Piano's - Frenchkiss Showcase - Doors 7:30/ Bad Cop 8:00 PM
October 17th - Local 308 (2 Doors down from Pianos)- Jeffery Drag Records / Bad Cop: FKLG After-Party
October 19th - Union Pool - Audible Treats Showcase - 9:00-12:00 - Bad Cop/ Ghost Dance/& More
October 20th - 59 Canal Street - Fuzz NYC Showcase - Doors 9:00 PM/ Bad Cop 1:00 AM