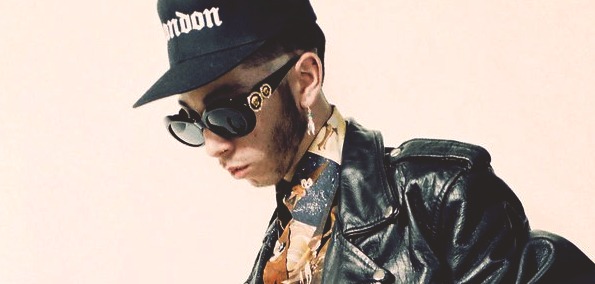 Young charismatic London rapper Dvnny Seth, with his interesting, minimal, new-age Slick Rick flow, has just released his first EP called Prespliffs. These four tracks range from dirty south, trunk bangers to early 90's influenced ghetto music to future 808 bass tunes. The tracks are produced by four very talented artists: Bosstone, just one player in Melbourne's resurfacing musical talent, the Los Angeles electronic group Hot Club Muzik, Boston's genre bending Moduloktopus and Bohemian Hype Cult (BHC) member Treekeeper. 
The track that takes the cake for me has to be the title tune "Prespliffs". With assistance from BHC rapper and official M|O|D spitter Pradda, the two destroy Treekeeper's future bass beat and what emerges is what you would hear if Slick Rick and Del the Funky Homosapien were young and in their prime in 2012. "Monumentvl Pt 1" is a high energy, dirty south beat concocted by Moduloktopus, where Dvnny goes off pronouncing his entrance into the game. Bosstone's creation, "Oh," has to be the most creative beat on the EP. The crushing snares blend perfectly with the high-pitched vocals that layer underneath Dvnny's loose rhythmic lyrics. Lastly, the almost comical track "LOL" produced by Hot Club Muzik, with copious amounts of rolling high hats and futuristic synths create a perfect beat for Dvnny's wild demeanor where he goes off dissing other rappers and warning them that he'll steal their girls.
[soundcloud url="http://api.soundcloud.com/playlists/2518306" height="200" iframe="true" /]
And as a side treat for all of you, here is the Trill Scott Heron screwed edit of the self-titled track "Prespliffs" by Dvnny Seth and Pradda.
[soundcloud url="http://api.soundcloud.com/tracks/61646228" iframe="true" /]