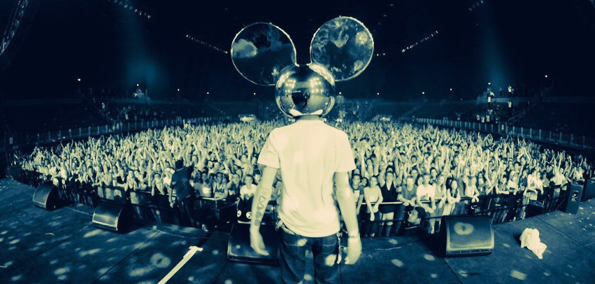 Deadmau5's new album just came out and it has already hit second place for the most purchased album on iTunes. The album features 16 new tracks with one remix of "The Veldt" by Tommy Trash. Being just two years since his last album release 4x4=12, Deadmau5 has managed to deliver a new assortment of progressive house and ambient singles alike. Deadmau5, the always adventurous producer, has again experimented with new sounds and artists as he arranges his latest masterpiece into a beautiful list of songs. 
EARMILK has several songs from the album that we fell in love with. None seem to strike out more than "Telemiscommunications" which features the lovely vocals of Imogen Heap. What is the most surprising is how smooth and dreamy this single is which has Joel on the piano and Imogen's mesmerizing lyrics. With such simplicity I ask myself why I have that song constantly on repeat. I then realized it's because I love the direction Joel has taken with this amazing track. From start to finish, it has a ambient feel. 
-13-Telemiscommunications--EM0912
Stream:
Deadmau5
- Telemiscommunications
Besides "Telemiscommunications" we also have "Superliminal" featured, which is much more aggressive. This track, if anything, highlights the past Deadmau5 that has old fans knew so well. A heavy beat combined with a layered structure make this first track on the album a piece of ear candy. "Channel 42" on the other hand is an amazing mix of both progressive house and electro. This track was produced by not only Deadmau5 but Wolfgang Gartner aswell. You can here both influences as it builds from soft house a electro house.
Stream:
Deadmau5
 - Superliminal
Stream:
Deadmau5
 - Channel 42
"Fn Pig" and "There Might Be Coffee" were both released before the album through Deadmau5's Soundcloud which came as no surprise that they were already to be put on the album. In fact, there were a few other singles as well that had already been out for some time which came as a slight disappoint (being the only problem seeable) to the album. Though the few tracks that had never been released before quickly made up for this. 
So take a listen to another handful of goodies from his album and make sure you pick the entire piece up today off iTunes or Beatport. Whether you liked the album or not, let us know your thoughts.