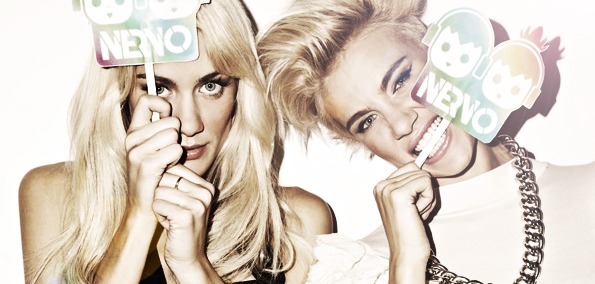 Australian songwriting, Grammy-winning, pop hit-making and resident progressive house badass duo NERVO are continuing their streak of success this summer with a collaboration with Norman Doray. Out on Spinnin' Records, the release is a culmination of the end of the Ibiza season where both teams have had residencies that are now coming to a close.
NERVO's slogan "Art before the Chart," seems almost redundant when their music is consistently impressive and chart topping. Their last release in August with Hook N Sling , "Reason," is still holding strong at the top of the Beatport charts, and "Something To Believe In" has just as much promise to perform the same way. 
With piano riffs paired with vocals that are reminiscent of the house-pop crossover music that was so popular in the 1990's, "Something To Believe In" has a vintage feel with the update of the huge modern club essence that both composers are so good at creating. House and club hit producer Norman Doray sites his biggest influences as his French roots: French House, disco and Daft Punk. Doray's style can be heard clearly throughout "Something To Believe In" through the winding synths that play over a catchy piano progression - and helps to separate this track from the slew of attempts that we constantly see at producing progressive house club hits, to those that actually are.
Norman-Doray-Nervo-Ft.-Cookie---Something-To-Believe-In-(Original-Mix)--EM0912
Download:
Norman Doray & NERVO Ft. Cookie - Something To Believe In (Original Mix)