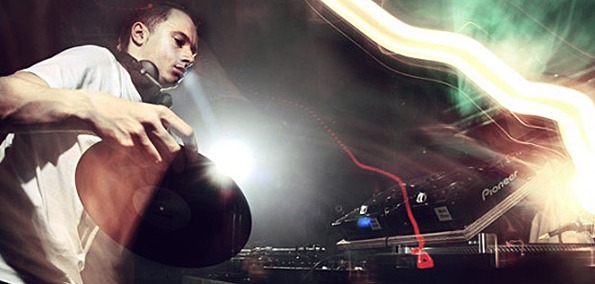 Feed Me is an artist who has made his sound tremendously unique, with high troughs and electrifying drops. This is not factoring the sheer complexity of every track that Jon Gooch touches. When you get this mastermind, currently on Mau5trap Records combined with UK-based folk-pop band Crystal Fighters, you can only expect big things.
You might be wondering how 'electrostep' and 'folk' could ever really combine to make anything bearable to actually listen to but Feed Me and Crystal Fighters shun your doubts and put you to shame for even questioning this combination. We aren't completely sure how it happened but these two managed to make an amazing new hit that has the perfect balance between Feed Me's gratifying grime and the Crystal Fighters synth pop lyrics and smooth rhythm. 
Love-Is-All-I-Got-(BBC-1-Radio-Rip)--EM0912
Stream:
Feed Me and Crystal Fighters
- Love Is All I Got (BBC 1 Radio Rip)
The track is not officially released yet and the above is just ripped from BBC 1's Radio with Zane Lowe. There is no release date yet but I am more than anxious to find out when this amazing track will enter the hands of the public. Until then we can only blare the radio rip on our laptops, cars, docks, or wherever else you manage to get your daily dose of creamy 2%.