Today, it's time to present some of the local underground business that is going on in my home country Germany. Not long ago, the three young and promising producers, Flashdisco, Zooash and Pandaro from Saxony, founded their label Vocabula, where they release their own tracks and remixes as well as EPs by other up-and-coming producers from all over the world. Not only that: the releases are not only extremely fresh and innovative but also available for free!
[soundcloud url="http://api.soundcloud.com/playlists/2276544" /]
The first release on Vocabula was Pandaro's Marrakesch EP. The original track is a proper tech-house summer anthem and shows perfectly how fresh and interesting the music is coming out of this label. The varied percussion with these bouncing synths and the beautiful laughing vocals on top of it is simply irresistible. The track became even more unconventional in terms of style when Sauer! put his hands on it. The 20-year-old guy from Dresden turned "Marrakesch" into a constantly evolving track that exists beyond any genre definition. Gimmix's remix underlines the summer atmosphere of the track and created a beautiful house melody for your outdoor parties.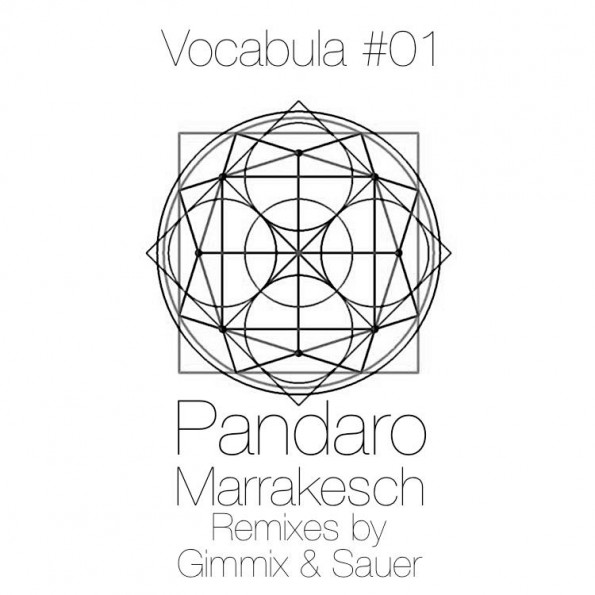 [soundcloud url="http://api.soundcloud.com/playlists/2366539" /]
Vocabula's second EP is called Buzza and features one original track by Count Clockwork plus three very different remixes. Count Clockwork are two young DJs from Scotland – Louis (who also has a side project called Lucky Cub) and Khalid – about whom I already wrote several times. Again, the track shows you what this small label is all about: talented emerging producers who are experimenting  and having fun with what they are doing. The melody goes completely crazy and so will you while listening to it.
Remix number one was done by Fellow Chive, another German producer, who managed it to convert all that madness into a bright and vibrant tech-house hymn. Furthermore, there is an electro house bomb delivered by KMRT from Los Angeles and a techno remix by Toronto-based Volta who already released two EPs on Raving Loony Records. Both tracks kept the craziness of the original synths up to a certain degree and ended up completely different.