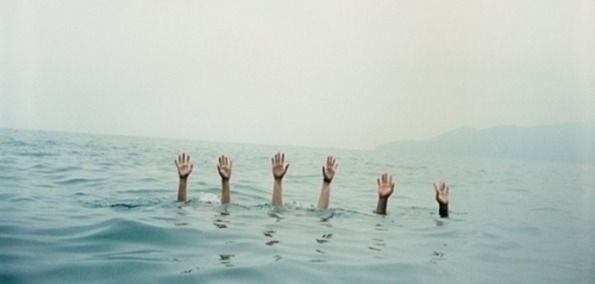 Trails and Ways have surfaced from nothing and taken the blogosphere by storm, dominating the HypeM charts and giving indie writers ample reason to feel giddy. Why haven't you ever heard of them? Probably because they're working off of only a handful of song releases, have a small fan base, and still haven't released an album of any sort. Yet, despite this, they've managed to track in the Top Ten of the charts on numerous occasions, and two weeks ago they were the number one followed band on HypeM for over 5 days straight (ahead of people like The Shins, Grizzly Bear, Twin Shadow).
For anyone who knows anything about something, looking at Trails and Ways' rapid success raises an eyebrow. It not only sparks curiosity over their future works, but has me convinced they're setting themselves up for some sort of major breakthrough, and I am in eager wait for that moment to arise.
Their video for "Mtn Tune" is certainly a bit odd, with the dynamic color scheme and all, but it's a solid sidekick for an already impressive track. If you're an outdoor person, I can say from personal experience that this video will make you sad that summer is almost over. There's nothing awe-inspiring about it, but rather the video floats along and serves its role as a visual aid, nothing more or less than an impressive complement to the music. Check out the EARMILK Premiere of the video below, and drop a follow on these guys' social media outlets for sashes of HP (Hipster Points).