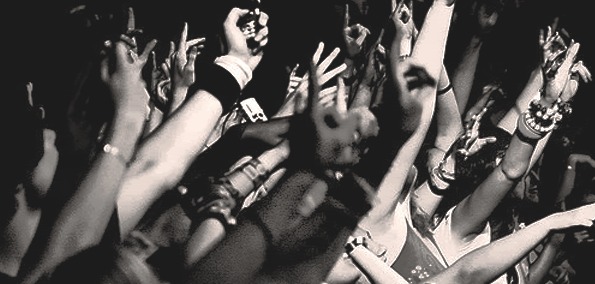 MING + 2Beeps
King Kong EP
Dim Mak Records
August 20th, 2012
The whole concept of "Electronic" music still seems a fool's paradise to almost anyone from the pre-computer era. Yet, despite it's polarizing "hate it or love it" style, the EDM Industry is flourishing as of late. Electronic Dance Music is arguably more popular than it's been since the Disco era, having become so rampant in today's youth that one wonder's if it's reached it's threshold for public tolerance. For the casual passerby, it all sounds at the least -- repeatative -- but for those who have become engrossed in it's culture, it has become more than just an excuse to dance. EDM has become somewhat of a lifestyle for many, offering an escape route from realism. By definition, fantasy is "imagination unrestricted by reality," and while this is certainly applicable to the creative genius of all music, it holds truer to EDM than anything else. EDM is about as far from reality as music will get. There are no live bands, (generally) no singing -- Electronic Dance Music is a different world, something the experience it provides mirrors.
Download:
MING + 2Beeps - King Kong
MING has become somewhat of a star in the EDM scene, showcasing his flexibility by writing scores for shows like CSI and Sex In the City, while opening for legends such as Moby and Run DMC. His last release "Make You Stay" (via Dim Mak) echoed around the blogosphere as one of the primordial summer anthems of the year; A success he is following on by releasing his King Kong EP (with 2 Beeps) today on Dim Mak Records.
Download:
MING + 2Beeps - Like a Ninja
The EP is certainly a solid collection of club bangers; "Like a Ninja" kicks in from the get go, and each track in itself provides enough energy to revamp even the most fatigued audience. The flip side is the lack of originality -- something that may seem somewhat nit-picky -- but after a first listen I never found myself saying much more than "Ok, that's great dance music." The EP is fantastic, boasting heavy beats and wonderful anthems, but it holds no surprises; each track rises and drops at various points, yet nothing about it is anything I've never heard before. I suppose my grievances may be the result of a saturated market combined with the shameful amount of college parties I've been to this year, but King Kong never travels along any unbeaten paths. This is not to take anything away from the genuine quality of the work, but when the Market is stocked with an abundance of Dance EP's each week, my hope was that MING would bring something... different to the table.
Download:
MING + 2Beeps - Make You Stay
Download:
MING + 2Beeps - Afterglow
Instead, MING has produced a typical Dance EP, and when examined as such, it certainly serves its purpose. Given what it is, the EP is a quality set of tracks, great for any dance themed party or visit to the gym. If you are looking for good new EDM to dance around to, King Kong would top my list of recommendations -- but if you yearn for anything more than that, this probably isn't the right music for you.