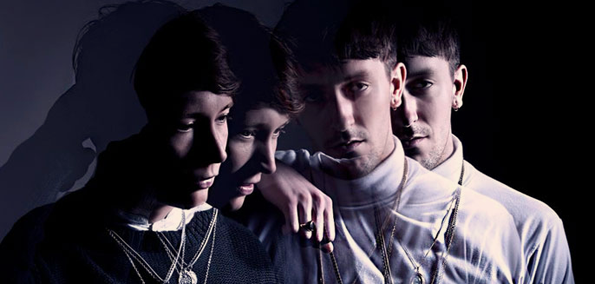 Ex-London residents, Ally Young and Lee Newell have  recently transplanted their home and brought their creative ventures to Brooklyn, New York.  Together, the harmonic pair are silvery pop generators of Lovelife. Lovelife produces those unasked questions from the heart with a foundation of soulful electronic stimulants; irresistibly sway-able, dance-able and groove-able.  Currently working together in a new environment, Lovelife has let Earmilk premiere their latest EP, El Regreso.
El Regreso is a collection of six beautiful tracks. With heartbreaking song titles as "She Makes It Look So Easy", 'Doomsday", and "I'm No More", there's also intrinsic questions of "if I die from a heart attack, would you feel my pain? " ("Love Rush"). While the record is lyrically real and at times, vulnerable , the music  in El Regreso generates a continuous pounce, touching a bit of dance and a bit of R&B. Lovelife skillfully crafted sonorous synths and luscious beats, adding more to emotional and physical feel of this EP.  Get the stream of it below .
If you're in New York, catch them at The Studio at Webster Hall on 8/21 and Glasslands 8/23!