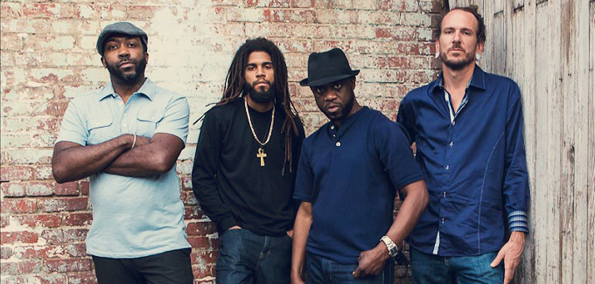 Thievery Corporation's Eric Hilton went on a quest to explore the roots of reggae. Hilton formed The Archives, a side project for him at the time, with the intent  of reviving and renewing the sounds of the past. The Archives pay tribute to the pre-reggae rock steady era while keeping it alive and new. Keyboard player Darryl "D-Trane" Burke says, "We weave together the best of foundation roots, rock steady, early dub and dancehall influences with arrangements that use funky throwbacks such as jazz flute, melodica and organ to create a classic, yet fresh and conscious sound."
"Ghetto Gone Uptown" is off The Archive's 13 track eponymous debut album. The vibe of the song is mellow with smooth melodies but it has profound political lyrics. Ras Puma (vocalist on Thievery Corporation's album Culture of Fear) and Lenny Kurlou tag team the lead vocals. So, historical tributes aside, The Archives are not a retro band at all, they are a modern reggae group with deep roots, "same tree, new leaves."     
The Archives is available now via ESL Music on iTunes.