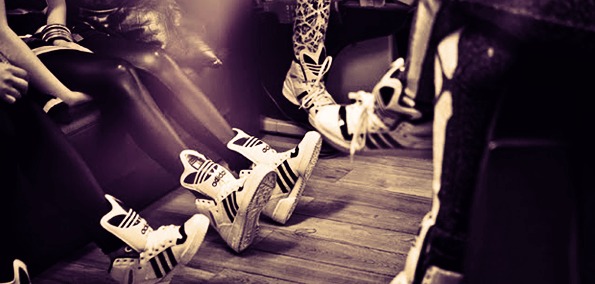 If the title of this EP doesn't grab your attention right off the bat, the music definitely will. TYR's new summer EP called Nudity & Espionage is a five track monster. The Boulder, CO transplant from Las Vegas released his 2012 summer EP earlier this week and it is already blowing up the music blogosphere. TYR has created his own individual style by sampling rock and funk elements and adding heavy dubstep and glitch bass lines with hard-hitting drum rolls.
What's most notable about this EP is that it is not just another dubstep album, it takes elements of electro, glitch and hip-hop to incorporate a full mixture of future electronic style music. The attention to detail in the production of every song shows that this EP was not simply thrown together, whether it be the layered starry synths in "Disconnected" or the vocal cuts in "Milk."
In "A Jimi Thing," TYR pays homage to one of the greatest guitar players ever, Jimi Hendrix. While at first doubtful about incorporating rock samples in electronic music, I soon was relieved by the subtleties and smooth layering TYR uses to incorporate the many guitar samples into his songs.
Listen below to all five of TYR's tracks and download the Nudity & Espionage EP for free.