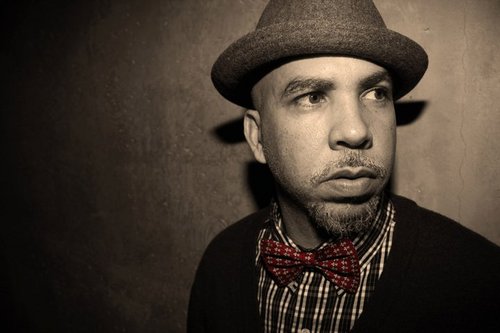 Doc McKinney, one half of The Weeknd's producer team and Toronto resident  has remixed British singer YADi's latest single "Guillotine.
The Canadian born, US raised producer, writer and remixer enjoyed a sensational 2011 after his heavy dark work with The Weeknd, Drake and Florence + The Machine established him as one of the most forward thinking pop producers out there. 
A month ago I wrote about  YADi's first music video for the single "Guillotine"... I was drawn to the violent imagery and emotion in her songs along with the swedish pop influences.  Its a perfect compliment to McKinney's fuzzy pulsating synths and pounding minimalist drums and highlights YADi's ethereal tribal quality -- Extracting every last ounce of stark emotion from the singers voice.  The track is premiering on FACT and be available as a free download. 
YADi - Guillotine (Doc McKinney Remix) by YADi