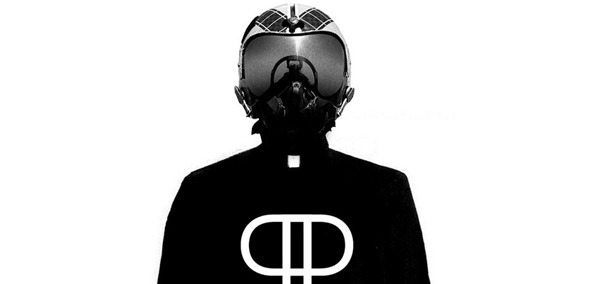 Today, I have something very special for you guys. It pleases me beyond words to present you with Pilotpriest's album Original Motion Picture Soundtrack. The album, 3 years in the making, is designed to be a soundtrack to our modern lives, based on the sounds and moods of our collective childhood media influences. Each track is intended to tap into something deeper, harnessing moods and emotion rather than just your typical pop arrangements. With influences ranging from Joseph-Maurice Ravel, Vangelis, Wendy Carlos, Brian Eno, Giorgio Moroder, and Tangerine Dream, as well as growing up listening to classical and old funk records and watching action/sci-fi/fantasy 80's films it's easy to see where Pilotpriest gets his great sound from.
Original Motion Picture Soundtrack is the type of album you come home to after a long day of work. Dim the lights, maybe light some incense, pull your headphones over your ears and sit down while the waves of synth and beautiful 80's vibes wash over you. Each track flows into each other perfectly, everything about this album is spot on including the album cover, featuring the original artwork of Kilian Eng, which is equally as entrancing as the music itself.
The entire 25 track album is streaming exclusively here on EARMILK, with tracks "Firefox" and "The Black Hole" for free download. Pilotpriest was also generous enough to provide us with two exclusive tracks not available on the album. The first being a remix of Hans Zimmer's "Time" from the Inception Soundtrack.
"It sounded so Jan Hammer (Miami Vice era) to me in the film so I decided to return it to where I thought it belonged." -PP
Hans-Zimmer---Time-(Pilotpriest-Remix)--EM0712
Download:
Hans Zimmer - Time (Pilotpriest Remix)
The second exclusive track is an original track entitled, "The Canyons" and it is among some of his best work.
"Inspired by upcoming film The Canyons, written by Bret Easton Ellis and directed by Paul Schrader. I'm trying to bridge the gap between modern synthesizer music and what someone like Giorgio Moroder may have done for Paul Schrader in the 80's." -PP
Pilotpriest---The-Canyons--EM0712
Download:
Pilotpriest - The Canyons
Released completely independently, you can grab your copy of Original Motion Picture Soundtrack, for the unrealistically low price of 99¢: HERE.
Enjoy.