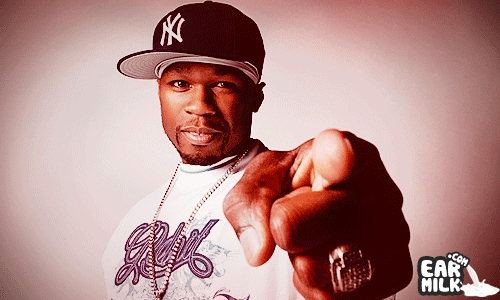 Actor, producer, director, video game headliner, and rapper. 50 Cent is one of the last remaining real rappers from 2000s era and his life has been exposed to us more than any other through documentary movies and video games, not to mention all the diss tracks and countless beef we've seen him serve throughout the game. Even with his laundry list long-resume, 50 still is on his grind, dropping incredible mixtapes. On his newest release 5 (Murder By Numbers) Curtis Jackson shows us all that he's still got what we've all come to love: that swagger in the booth.
Ten tracks and thirty minutes is all it took for 50 to prove to us he still reigns as the King of New York when it comes to hip-hop and rap. Even after multiple listens, not one of these tracks dissappointed or needed to be skipped. I'm a firm believer that there is nothing better than a solo project created by an artist with minimal features, and 50 does the damn thing here all by himself with only the help of ScHoolboy Q and Hayes on a track, both pump the mixtape with a true gangster. With the classic 50 Cent sound, funky and smooth beats ride out and 50 does his usual thing. Varying in speeds, styles, and content, he showcases his versatility and pure rap prowess. Starting off with "My Crown", 50 sends a strong message to all who have hated in the past (which is a huge list) and quiets them immediately as he ties each track on the joint together into a full project really meant to be listened to from front to back.
5 (Murder By Numbers) has done nothing but impress me as it's a preview to his final album on Interscope that is set to drop in November, Street King Forever. For those out there who appreciate real music and real artists, 50 is never the guy to sleep on so check out his latest free album release and enjoy. 
--Can-I-Speak-To-You-ft-ScHoolboy-Q--EM0712
Download:
50 Cent – Can I Speak To You ft ScHoolboy Q
--Be-My-Bitch-ft-Brevi--EM0712
Download:
50 Cent – Be My Bitch ft Brevi
--Definition-Of-Sexy--EM0712
Download:
50 Cent – Definition Of Sexy
Download:
50 Cent – Money
--Turn-The-Lights-On--EM0712
Download:
50 Cent – Turn The Lights On
Download:
50 Cent – Roll That Shit
--Business-Mind-ft-Hayes--EM0712
Download:
50 Cent – Business Mind ft Hayes
Download:
50 Cent – United Nations
Download:
50 Cent – NY
Download:
50 Cent – My Crown