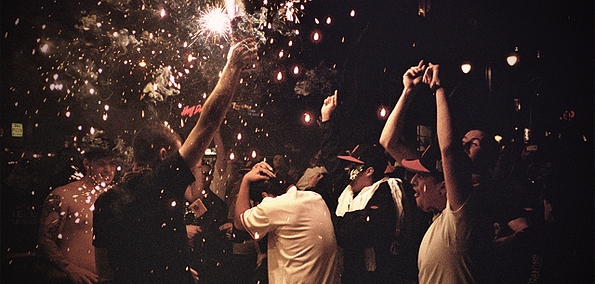 In regards to my music preferences, I have always been fixated on primarily hip-hop; however,  I have started to really expand into other genres such as electronic. As of late, electronic and mashups have been on nearly everyone's hot list, and while immersing myself in this music I have noticed that there is a very large number of "producers" and music makers — some good, some bad, and some downright untalented ones. 
In the process of getting into this genre I came across producer B.Dolla. With production credits for rappers such as XV and Nickelus F on his résumé, the DMV producer made the unlikely shift from hip-hop production to electronic. After a few plays, I really got to dig into his newest release "Trick James" where he takes Rick James' "Give It To Me Baby" and Jay-Z's "I Just Wanna Love U" and throws these two money tracks over a funky and thumping beat to makes you just want to get on your feet and start dancing around.
Listening to how Dolla was able to tie all three of these completely different genres (funk, rap and electronic) together and create a cohesive final product which, instead of giving you a pounding headache, is an insane jam. If this song were to come on the radio or a friend's iPod, you would never be able to guess that this mash-up was the third single from a new producer, but would think to be a single from a frontrunner in the industry. Turn up the volume and take a good listen to this new song and get ready to experience the true talents of an up-and-coming producer.