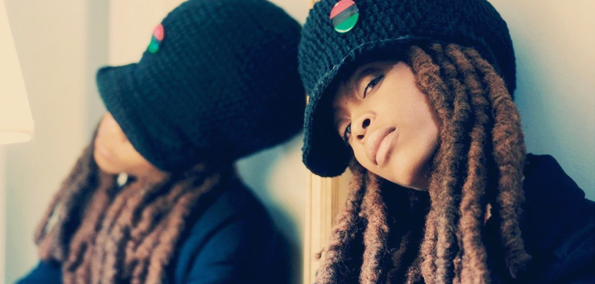 The art of remixing has enjoyed a strong boost due to advancements in technology, the exponential growth of the internet in the 21st century and several other influential factors. While an adamantly vocal segment of the music loving population are of the opinion that some artists and their music are above the reaches of remixing, it's safe to say regardless of their dated views, in the digital age no artist or band is immune to the all-pervasive grips of the remix bug. 
Remixes of songs from Erykah Badu's expansive catalog are few and far between. It's a puzzling realization considering the self-described analogue girl's records are rich and ripe for reworking. In the likely event you found yourself craving new music from E. Badu's, New York producer Captain Planet's reworks of two popular Badu joints are the next best thing to a new single from the enlightened songstress.
"Cleva", off E.Badu's sophomore LP Mama's Gun. is a staple in Badu's impressive body of work. The original mellow single, which included an interpolated grooves by Johnny Hammond and Roy Ayer is replaced in the remix with guitar and horn-driven production that is accompanied by an unmistakable Brazilian samba funk vibe.For the rework of Badu's cut "Honey", off her album New Amerykah Part One (4th World War), Captain Planets ups the ante with by employing some big bassy synth lines and a talkbox with some positively funky end results
The two mixes are a mere fraction of several reworks included in Captain Planet's collection of various remixes compiled over past couple of years. The collection includes remixes of music from Los Chicharrons, Mayer Hawthorne and Little Dragon among others. While the remixes are about a year old, good music doesn't have a shelf life. While the tunes may be old to some I'd bet my money there are a fair share of folks that have yet to hear these interesting flips of two notable Badu's cuts.