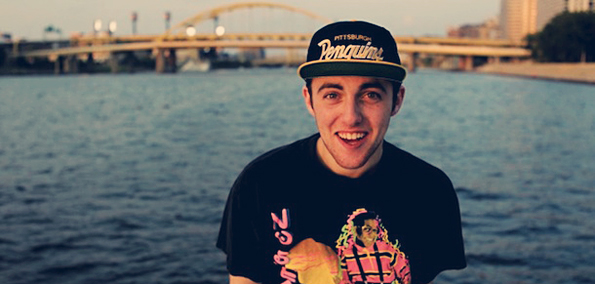 Mac Miller very recently dropped a song he claims will be in an upcoming album or mixtape, no dates or even title announcements to my knowledge but a very good start from what we can hear. Mac Miller's released music has been bumpy in terms of consistency; in 2010 he released a stellar mixtape with a well executed concept called K.I.D.S. since then his music has been hit or miss.
With "Day One" he offers a more left field approach to his music in terms of lyrics and subject matter speaking on his time rapping, the come up, the life and even his demise; no hook or chorus and just one long verse. It's great hearing Mac rap like this and especially great hearing him over this self produced beat that's a perfect backdrop from the reminiscent lyrics he spits over it.
With a song title like "Day One; A Song About Nothing" I really hope that he has some kind of concept with more "Days" in his upcoming project, but, what ever he does I'm looking forward to hearing it.
Day-One-A-Song-About-Nothing---EM0612
Download:
Mac Miller – Day One; A Song About Nothing