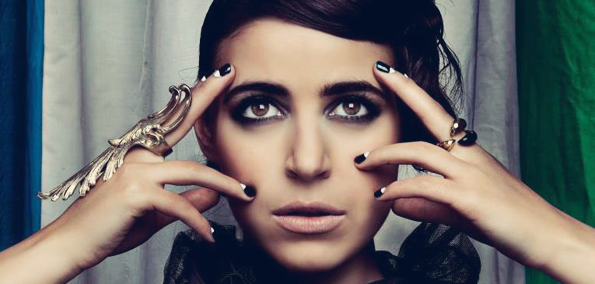 YaDi is one of my favourite new pop artists. I'm in love with the soaring tribal pop music of Sweden's The Knife and Niki and the Dove and although from South London, the ethereal emotion and passion in YaDi's music which seems to channel the best of that Scandinavian vibe must stem from her Norwegian heritage.
Her new single "Guillotine' pulses with a seething energy as YaDi's poignant voice soars over rhythmic, tribal marching beats.  Like many of her tracks, "Guillotine" is inspired by violent imagery and emotion. Her ancestry heavily influences her songs, with the majority of them inspired by the images and sounds of war.
Her paternal grandfather was an Algerian revolutionary, her maternal grandfather served during the Second World War and her Norwegian great-grandfather was in the resistance against the German invasion of Norway. This history mixed in with the usual pop topics of love and longing provides a strange and beautiful mix. The track is included on her debut EP of the same name, which was released on May 14 on Warner Music.