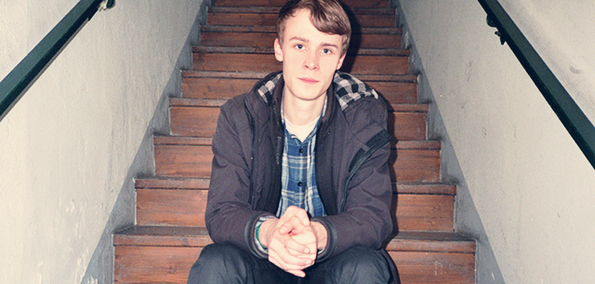 This is a release I've been awaiting since early last year. Pariah's last EP Safehouses (2010) was one by far of  my most listened to records of 2011 so when I heard he was making a solo return after collaborating with Blawan under the moniker Karenn, my ears perked up. Again on R&S, Rift is a collection of three weighty tracks that show just how much his sound has evolved.
"Rift" is an atmospheric display of sub-bass manipulation. The sighs and crackle make for a dark, industrial vibe yet the track is carried by syncopation to fit into a club setting, easily slotting in amongst the equally perplexing and percussive releases on Hessle Audio from Objekt and Joe.
"Signal Loss" is, simply put, incredible. Hyperbolic? Maybe, but it's always exciting to hear those kinds of tunes still emerging especially from a genre so full of vocal sampling. Pariah has already made clear his Burial influences, but the arrangements on this track are something else. The whirrs and prodding drums open up some lush texture work here akin to that on "C-Beams" from his Safehouses EP.
"Among Those Metal Trees" is on a decidedly more ambient tip and wouldn't seem out of place on Tri-Angle records, the mangled and stretch vocal sample is like something Holy Other would exploit. From what has been released, this is Pariah's first attempt at a track this ambient and he has done well, the track takes you down to its depths, and does not let up for its full duration.
Pariah has definitely retained his place amongst my favourite producers, with a small but very consistent and solid back catalogue, he has crafted another EP that explores a plethora of sounds with continued success on just three tracks. Cannot recommend this one more, folks.
Stream previews of "Rift" and "Signal Loss" below: