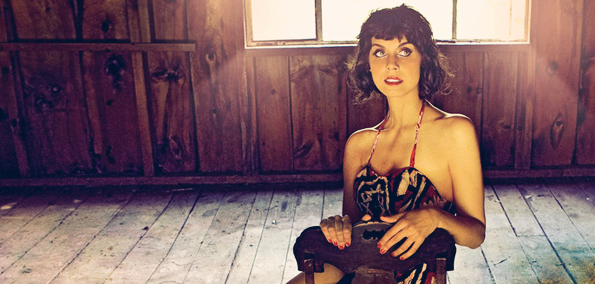 Syrian-born songstress Boshra AlSaadi, better known simply as Saadi, has released her new single "Snowyman" and today EARMILK is excited to offer an exclusive first look at the corresponding video. Currently residing in NYC, Saadi creates music that is difficult to define. Presenting a blending of genre lines by forging a fusion of traditional with modern, distinct with intimate, Saadi's music cannot be pigeonholed. This obscurity is a virtue, providing a refreshing flair in a time when music is all too often mimicked and regurgitated as if on repeat. 
The video for "Snowyman" illustrates the ancient Indonesian folklore of Jaka Tarub and Nawang Wulan. The story tells of love and deception and the resulting forlornness that ensues from this deceit. This backdrop is a perfect accompaniment for Saadi's powerful vocals which reveal a sense of eerie isolation "There is no one, no one, no, in the city but me…There is no one, no one, no, in the world but me." Despite this vulnerability, Saadi does not unnerve, instead demonstrating an unfaltering defiance to the bleak situation. 
The 7-inch for "Snowyman" is out now on Dither Down, accompanied with a remix by hypnotic outfitters Delicate Steve. Delicate Steve strips the original of its driving beats and replaces them with their masterful guitar work.  The vinyl and digital version are available for purchase at Saadi's Bandcamp.