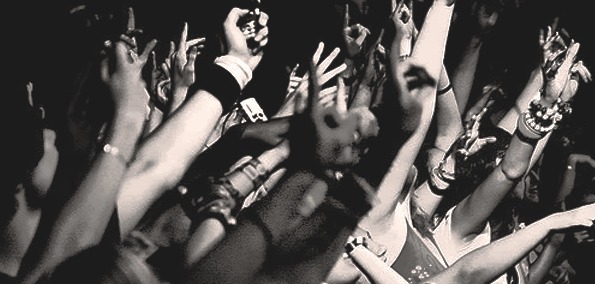 When one thinks of Quakers, the average Joe or Josefina's mind most likely automatically conjures up an image of the jolly guy on the oatmeal box instead of, say, a crew of almost three dozen emcees and producers. Well, the 35-member (yes, 35 individuals!) hip-hop collective Quakers are exactly that and are far removed from the amiable mascot associated with the Quaker Oats company and their famous brand of hot cereal. The ambitious collective, spearheaded by Portishead's Geoff Barrow, recently released their self-titled debut which features a whopping 41 tracks.
Stream:
Quakers - SMOKE
Boasting a lineup featuring 35 members, it makes all the sense in the world that a project from the collective would have a lengthy tracklist. It would be a tedious exercise to compile an exhaustive list of all 35 members of the collective. In short, among the Quakers' ranks are a mix of established and upcoming rap acts such Detroit's Guilty Simpson, hip hop duo Dead Prez and upcoming producer/emcee Jonwayne. Production on the album is handled by a trio of producers, Fuzzface (aka Geoff Barrow) 7-Stu-7 and Katalyst.
Stream:
Quakers - BIG CAT
The Quakers project can best be described as ill sucka-free gritty boom-bap rap. This is arguably one of the best collaborative projects Stones Throw Records has released since the Madlib and the late-J Dilla joined forces as Jaylib to release Champion Sound. Quakers is the full package musically and lyrically. Quakers' self-titled debut album available now via Stones Throw Records as a double LP and double CD, which includes both the album and instrumentals, and on iTunes.
Stream:
Quakers - WAR DRUMS