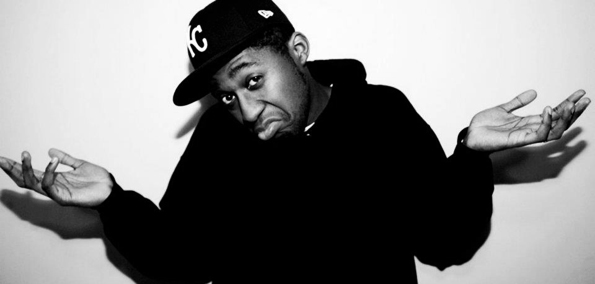 I can't say I've ever listened to any music by Stik Figa prior to this mixtape, but the Kentucky rapper sure knows how to spit; this is a great mixtape. With production handled by Mello Music Group artists such as Oddisee, Apollo Brown & Dunc, the beats are on point and provide a variety of musical foundations to rap upon. As far as guest features go, there are only two, which is great because you are able to get a much fuller experience of who Stik Figa is as an emcee (of course, strictly speaking if you haven't heard any of Stik Figa's previous efforts).
The Best Of Stik Figa is (as you may have guessed from the title of the mixtape) a compilation project, it features songs Figa has been apart of ranging from 2009 to this year. If anything, this is only a preparation mixtape for new listeners in time for his new album As Himself which releases on the 17th of this month.
Check the audio below for some songs off of the mixtape and hit the bandcamp page below the get the project for free.
Mello Music Group - Best Of Stik Figa - 09 Attitude Problem (prod. Small Pro)
Download:
Stik Figa - Attitude Problem
Mello Music Group - Best Of Stik Figa - 07 Groundhog Day (prod. Leonard DStroy)
Download:
Stik Figa - Groundhog Day
Mello Music Group - Best Of Stik Figa - 05 Seasons (prod. Apollo Brown)
Download:
Stik Figa - Seasons