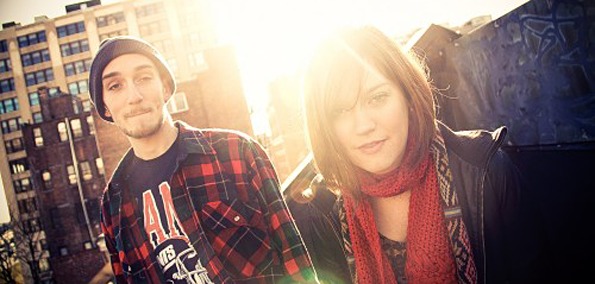 Following on the heels of the release of Plug Research's freebie compilation, Sonnymoon released visuals for "Just Before Dawn," a track featured on the compilation. Coincidentally, the track is the lead single off the Boston duo's forthcoming self-titled official debut, which serves as a follow up to their self-released Golden Age LP. The video for "Just Before Dawn" is one of the more artistic music vids I have taken the time to watch as of late and rightfully deserves to be viewed from start to finish. Don't be put off by the eight minute running time. The creative visuals provided by director and editor Gordon Hendrick and Hunter Steinman are worth taking the time out of your day to watch and appreciate. In addition to the video, check out an alternate take of "Just Before Dawn" featuring multi-instrumentalist/music composer/arranger Miguel Atwood-Ferguson.
Sonnymoon available 5.22.12 via Plug Research
Sonnymoon is currently on a North American Tour 2012 with Teebs and Time Wharp which is making its way along the eastern seaboard.